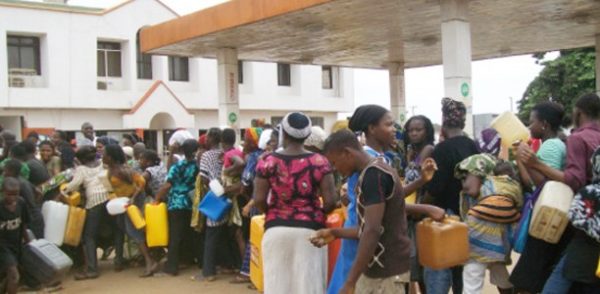 On Thursday, it was reported that the federal government promised to pay oil marketers N156 billion as arrears of their subsidy claims.
However, Executive Secretary, Depot & Petroleum Products Marketers Association(DAPPMA), Odufemi Adewole, told Premium Times that marketers are yet to receive any money from the government, and as a result, the strike would continue until the money is received.
"The money government said it was paying to marketers has not yet hit our accounts. So, there is little we can do about the situation. The money the Minister of Finance promised to pay us last February did not get into our hands till about four or five weeks later. If all members are not getting the money today, it means we have to wait till Monday. But, the truth is that nobody is going to call off the strike till the money is paid," he said.
Noting that the the government is actual owing oil marketers a total of N256 billion, Adewole asked, "Who is going to pay that (remaining) N100 billion for subsidy?