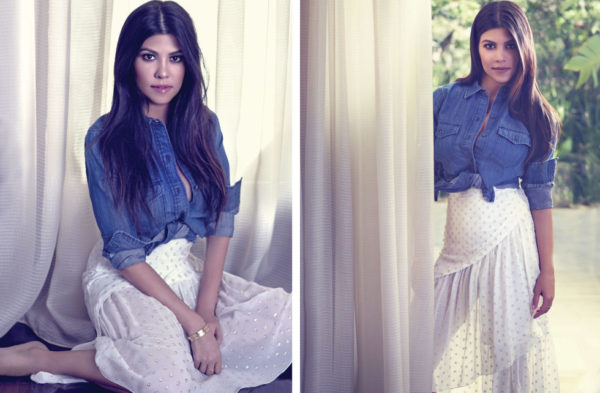 It's almost Mother's Day in the US (May 10) and a lot of magazine's are putting together fab motherhood inspirations.
Harper's Bazaar US had a chat with reality TV star Kourtney Kardashian as she talked about having three kids (two boys and a girl), designing kids' clothes and more.
Read excerpts from her interview below.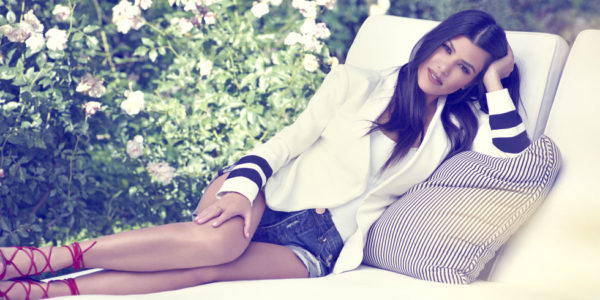 On learning motherhood from Kris Jenner: She really has shown me a balance between being a mom and having a relationship—she had such a great relationship with my dad. I think she does it all, and she's really showed me that. And she's also shown me and my sisters how to celebrate life and celebrate holidays, and she takes so much pride, she's instilled that in us.
On Kim and her dressing their daughters differently: Kim sticks to more neutral colors with North. With Penelope I put her in more prints and colors. A lot of things Kim will try on North and realize they're not her personality, like some super-girly dresses, so she hands them over to Penelope. Both of the girls love shoes—last night North was over and they were fighting over shoes in Penelope's closet and they were so cute. By the end they were sharing and trying the shoes on each other and having so much fun. It reminds me of how Kim and I were when we were little girls. I think it's so true that kids really develop a style, and you just know when you're dressing them if it's them or not. Not everybody has a passion for what they wear, and there are some days when Penelope will say, "You pick, Mommy," and then there's some days when she wants to pick, put on every accessory, and take at least an hour to get ready. I love going through that process with her.
On her best part of motherhood: I don't know. Watching your kids grow every day—watching all the little moments. I actually think my favorite part is that you relive your own childhood—going to Disneyland and watching all the movies I watched when I was a kid. I have so many of the books we read when we were little—so reading all the same books again. It's really fun—you almost get to be a kid again and do all those magical things.
On her Mother's Day plans: I don't know yet. I've just asked my mom what she wants to do—if she wants to have a barbecue and just hang out. Because all of our lives are so busy, it's nice to just relax at one of our houses and hang out by the pool and just chill. We usually like to make breakfast too. There's this Armenian breakfast we all make together: You have to make the dough the night before, so I do that, and then Khloe and Kendall usually cook the dough in the morning, and then no moms have to do dishes. That's the rule.
You can read up the full feature here.
Photo Credit: Harper's Bazaar