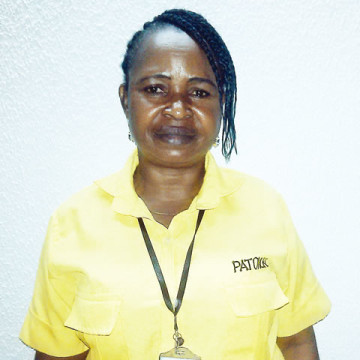 The Lagos State House of Assembly on Monday honored Josephine Ugwu, the Murtala Muhammed International Airport (MMIA) cleaner who returned a passenger's lost N12 million in foreign currencies.
Ugwu and some of her co-workers attended a House sitting presided over by Deputy Speaker, Kolawole Taiwo, PM News reports.
Taiwo gave her a letter of commendation on behalf of the House, as well as an undisclosed sum of money.
"Your conduct has positively affected the image of Nigeria internationally. It is an act worthy of emulation, because of this we decided to hold a special parliamentary session to celebrate your honesty, integrity, uprightness, sincerity, truthfulness and patriotism. We truly believe in you," the letter stated in part.
Ugwu was overjoyed by the honour, and stated:
"I never expected that I will be honoured to be in this Assembly talk more of been recognised and honoured by this institution," she said while adding that she was only doing her duty according to the rules of the organisation she works with and according to the training she received from her parents. My family trained me not take anything that does not belong to me.
I also want to prove to the world that Nigeria is a good country with people of integrity unlike the wrong impression they have about the country."
In addition she mentioned that this is the third time since December 2014 that she would be returning passengers' lost money to Airport security.