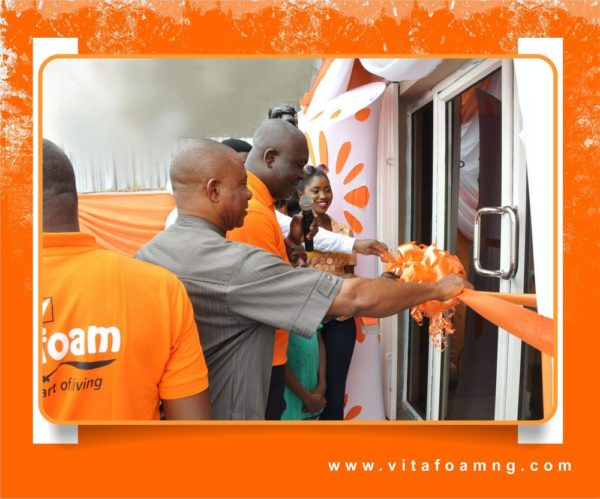 The new Vitafoam Comfort Centre was officially opened on the 7th of May, 2015 in the heart of Garki 2, one of Abuja's prominent zones.
The Comfort Centre would allow customers experience the different ranges of Vitafoam products at a glance. From your living room to your bedroom, your driving moments and even your travel experiences, Vitafoam is in your space, providing comfort solutions to make life easier for you. "Our comfort centre is basically a means for us to come closer to our customers, it is where we can interact with them, find out their needs and the products that suits their purpose and this we take back into the drawing board for more innovative comfort styled products." Says John Ikemenogo, factory manager/ regional lead north central.
The event was attended by guests and officials from Vitafoam, including Ben Collins Okosun, the Marketing Manager, Mr. Okonkwo, Sales Manager Abuja, and John Ikemenogo, Factory Manager/ Regional lead North Central.
See the photos below:
The good people of the Federal Capital Territory also came out in numbers to partake of the Vitafoam Orange Moment Loud in Your City. It was a time of fun, product education, sales, laughter and excitement at the event which held at the Silverbird Galleria Abuja (SEC). Highlights of the event included the list 10 Vitafoam products asides mattress and pillows, the product knowledge and experience section, and the rap session featuring Nwamama and TL
See the photos of the event below:
The fun train continues in Port Harcourt on the 16th of May 2015!
__________________________________________________________________________________________
Sponsored Content