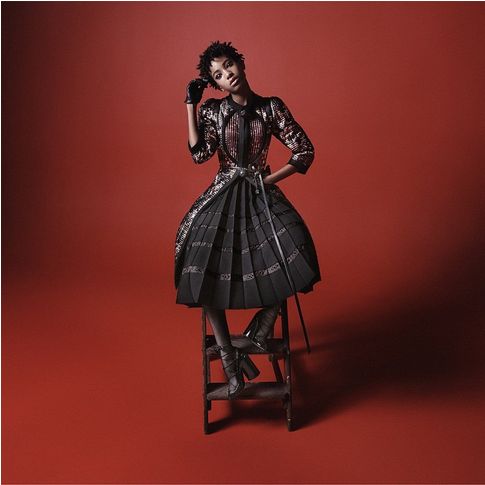 Guess who the latest face of Marc Jacobs is? Willow Smith!
Joining legendary music artist Cher who was unveiled a while ago, the 14-year-old singer joins a list of uber-fab people for the fashion label's campaign. In the official campaign image unveiled by Marc himself, Willow is gothic in a full Marc Jacobs skirt with an embellished coat, accessorized with lace-up heels sitting on a tall stool.
Captioning the image on his Instagram, Marc described the reason behind his unique choice taking a cue from the past – "Ever since our first Juergen Teller ad in 1998 which featured Kim Gordon on stage wearing my dress, I have always preferred collaborating with the people who inspire me to give new life to the clothes we show on our runway."
He went on to a list women who greatly inspire him like Victoria Beckham, Miley Cyrus, Kate Moss, Winona Ryder, Dakota Fanning and more; and concluded saying – "Beauty, style and talent know no age. It is those individuals whose creativity, unique vision, and voice inspire all of us here to create and express ourselves through our medium: fashion. Photographed by David Sims, this season's ads feature friends, each of whom evoke a sense of intrigue and inspiration and collectively provoke a true consideration for individuality. 
Here today I would like to share (not CHER) with you first, the talented, stylish and charming Willow Smith @gweelos"
He has also asked us to stay tuned for more images – Yay! Congrats to Willow.
Photo Credit: @TheMarcJacobs (Instagram)