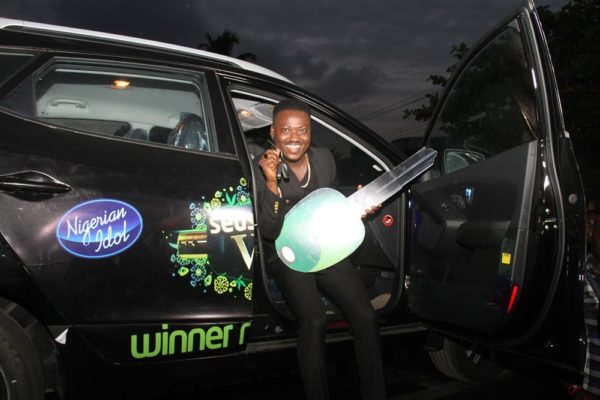 How did you feel the moment you were announced winner of the Etisalat-Sponsored Nigerian Idol Season 5?
The feeling is unexplainable. It was like a dream to me. Instantly, the crowd went wild in jubilation and my friends and family members started singing praises to God and dancing uncontrollably. It was a sheer moment of ecstasy! In a nutshell, it was an awesome moment for me and till date, the best moment of my life.
What changes have you noticed in yourself (personally and in terms of music) from when you entered the competition and now?
I am still the same jolly good fellow, though very popular now. However, I am a better singer and performer after having worked with experienced hands like Timi Dakolo and Evergreen Band.
How has Nigerian Idol molded your career in the music industry?
Undoubtedly, the competition was a huge platform to thrive and also birth the 'Fujirembi' music genre, which is exclusively mine.
Kindly summarise your experience throughout the show
It was an amazing experience for me throughout the show. It afforded me the opportunity of meeting great people and awesome performers. I also had the opportunity of putting smiles on many faces with my kind of music, which for me was the icing on the cake.
In your opinion, what were the best moments on the show?
Wow…I regard my performance of Majek Fashek's song, 'Send down the rain' and the time I was announced the winner of the Etisalat-Sponsored Nigerian Idol season 5. Though, most of my fans loved the 'Yellow Sisi' and 'Shake Body' performances as well.
What was your favorite part of all the classes/training attended?
My favorite part of the classes is the vocal training we had with Nene. She really did a good job with our voices, no wonder we sounded so sweet (laughs). I also loved the dance lessons as well and we had no choice but to 'shake body' during our performances!
What are your future plans?
Well, some of my plans include working on my debut album, doing great music, churning evergreen songs, building my brand as well as the 'Fujirembi' genre and a host of others.
What plans do you have for the N7.5 million that you won?
You want us to spend it together? (smiles). I am a focused person and I am investing it into sound equipment business and Real Estate.
When should your fans be expecting your first Album/track?
I am currently working on my debut single and it is titled, 'All of me cover' and my fans will see a better K-Peace with the single and video. Naturally, other ones will follow and I will definitely keep my fans in mind as things unfold.
What traits do you think Nigerians saw in you that gave you an upper hand over Dolu?
Originality and stagecraft, I believe. Dolu is an amazing singer, a true vocal power house but I feel Nigerians were endeared more to my performances because I am very original and down-to-earth.
Are there any of the evicted contestants that you wish made it to the Top 3 and why?
For me, I feel every contestant who made Top 3 stage really deserved to be there.
Did it ever cross your mind that you will emerge as the winner of Nigerian Idol season 5 and why?
I never believed I would win the show. I just took every performance as it came. I was working and praying hard to God and I am glad to have been the last man standing.
What's the story behind your famous Fuji version of John Legend's 'All of Me'?
Wow! 'All of me' is one song I really like. I woke up one morning and was just singing it in Fuji and it sounded cool and unique. I met a friend (Bishop) and he worked on it in his studio, though not a serious recording, because I had no plans of dropping the song. To my greatest surprise, people fell in love with the cover. I later sampled the song at Terra Culture and immediately, Bolanle Austin Peters (CEO of Terra Culture) also fell in love with it. She gave me the first opportunity to perform the 'All of Me' Fuji cover at the Terra Culture @10 event and there was a rapturous applause after my performance. I also performed the song at Saro the Musical in December, 2014.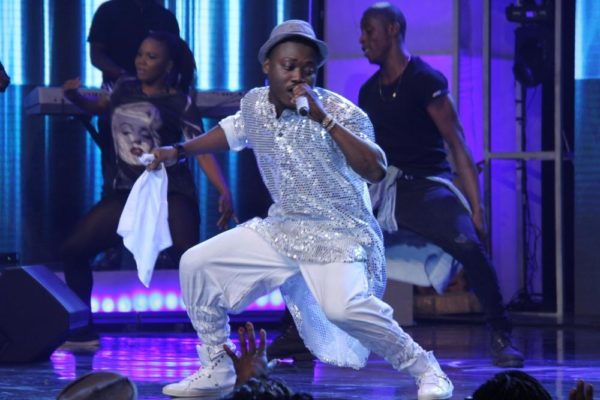 How would you describe the Etisalat brand in general?
Etisalat is a premium telecommunications company. The telco offers the best quality of service and internet service and is very passionate about youth development in our country.
It has been over a week since you won Nigerian Idol. What has the atmosphere and reception being like so far?
I must confess that, the feeling has been ecstatic. Loads of calls, congratulatory messages and the 'celeb status'. Wow! 'I no fit waka for street again o' without being spotted. I really love my fans though and they have been very supportive and pivotal to my achievements, so far.
Etisalat through Nigerian Idol has been able to impact on youth development in Nigeria, what messages do you have for the company?
I would say a big THANK YOU to Etisalat for creating this platform for talents to thrive and I really want them to keep doing the good work. We can only expect the very best from the best network.
What advice do you have for youth that will like to audition for Nigerian Idol in the next season?
My advice is simple, prepare, work hard, pray hard and please, be original.
Your last word to Etisalat and Nigerian Idol?
An innovative company will always birth an innovative platform and this is the story of both Etisalat and Nigerian Idol. I can say without mincing words that there is no telecommunications company that is as passionate about the Nigerian youth other than Etisalat and no bigger platform than Nigerian Idol. It is a relationship consummate in Heaven and enacted on Earth.
Thank you for lifting this little boy.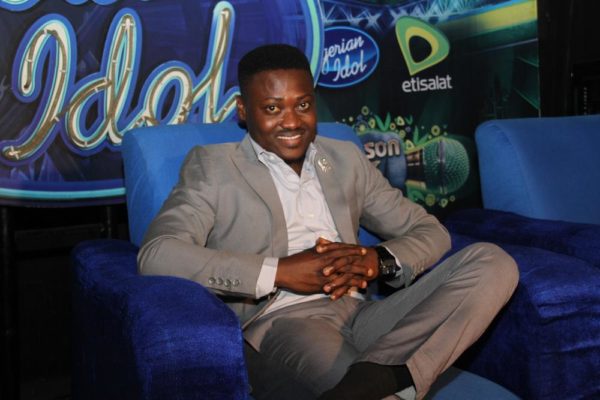 ________________________________________________________________________________
Advertorial– Sponsored Content