When it comes to Natural Hair, we all learn from each other. Whether it's getting detangling advice from our 4C sisters, or learning how to get more definition in a Bantu Knot Out. For Natural Hair, inspiration and information are everything.
With these two things in mind, BN Beauty is here with some fabulous #TeamNatural hairstyles from one of the women who make #TeamWeave rethink their tracks – Teyonah Parris.
She's a Black Hollywood actress that loves to experiment with her hair and trusts some of the beauty industry's finest to get her red carpet ready. Her favourite stylist? The 'Natural Hair Whisperer' – Felicia Leatherwood who has a client list that includes names like Nicole Ari Parker, Ava DuVernay and loads more.
So ladies, as the weekend beckons, here are some hairstyles to inspire you for a fab new look! And if your hair is relaxed, there are some you can rock too!
Enjoy!
1. 19th Annual Screen Actors Guild Awards
This is by far one of the most reposted Natural hairstyles in a long time. This intricate pompadour was created by Felicia for the SAG Awards and definitely made Teyonah stand out of the crowd. It's basically a 2 part pompadour finished off in a mo-hawk and low bun.
So fabulous. I'm sure you can rock it too – just try!
2. Essence Black Women in Hollywood Luncheon
There are updos and there are updos! This beautiful and sleek look rocked the Black Women in Hollywood Luncheon and gave Teyonah a classic and pretty look.
I love the size of the bun and you can achieve this with some Kinky extensions or stretching out your hair, and finishing it off with a jumbo braid.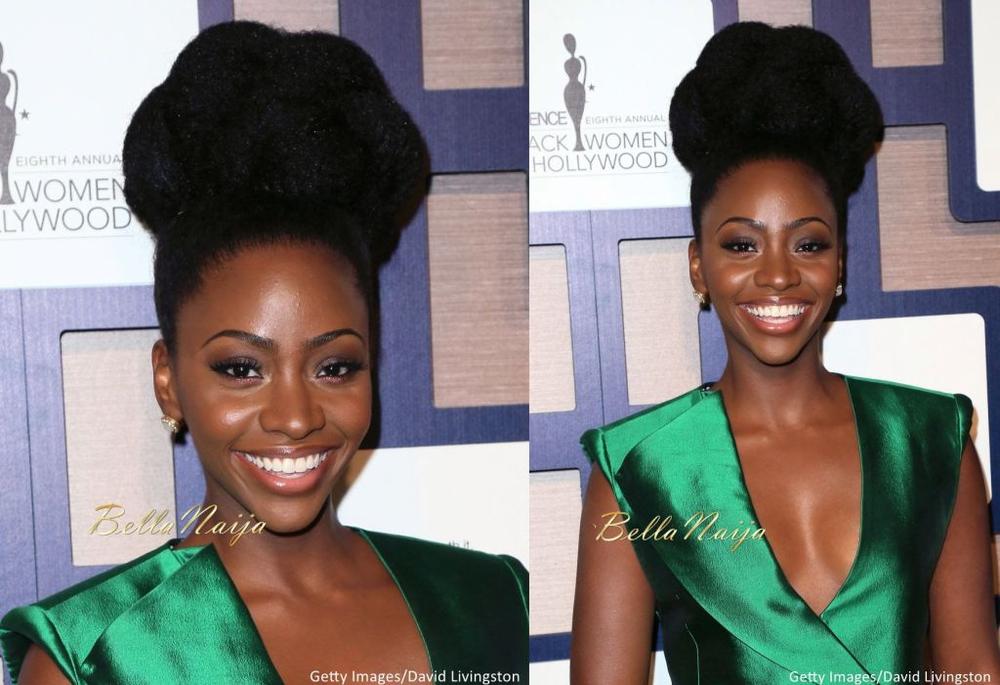 3. 46th Annual NAACP Image Awards
I think this is what you get when a pompadour and an updo get together. Teyonah's crown was literally made of hair as she rocked this vintage look to the 46th NAACP Image awards.
It will take loads of bobby pins, but looking at the end-result makes it so worth it.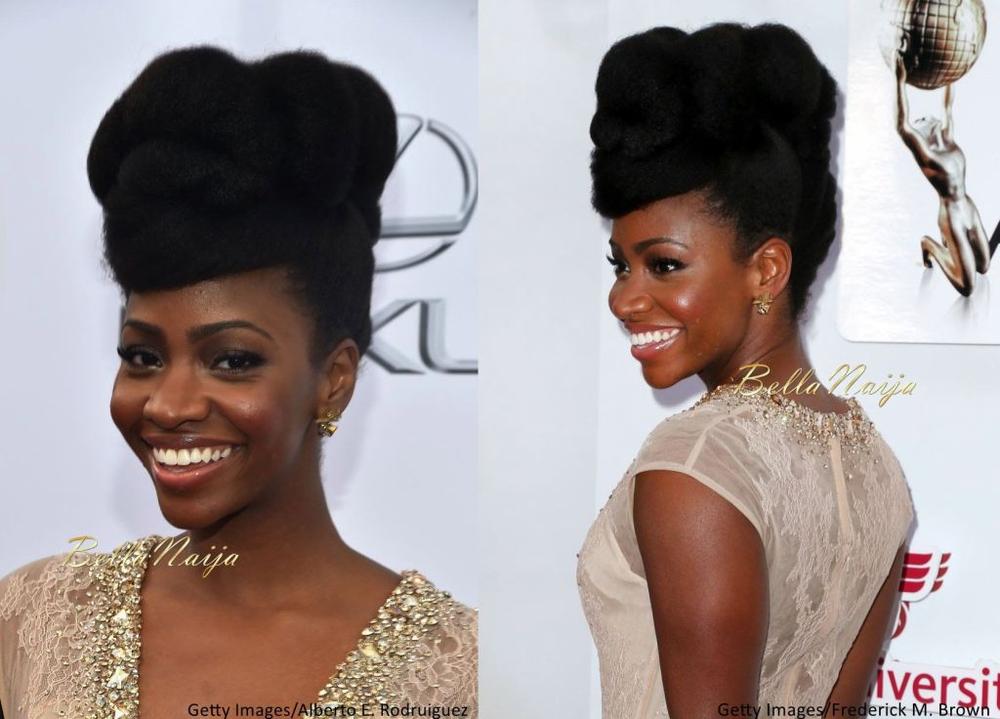 4. ELLE's 21st Annual Woman in Hollywood Celebration – Cocktail
Let's blow out! This look is very fun – and that's all thanks to her jumbo twist braid and stretched out hair. This is a great Summer look that can be dressed up or down for loads of fun activities.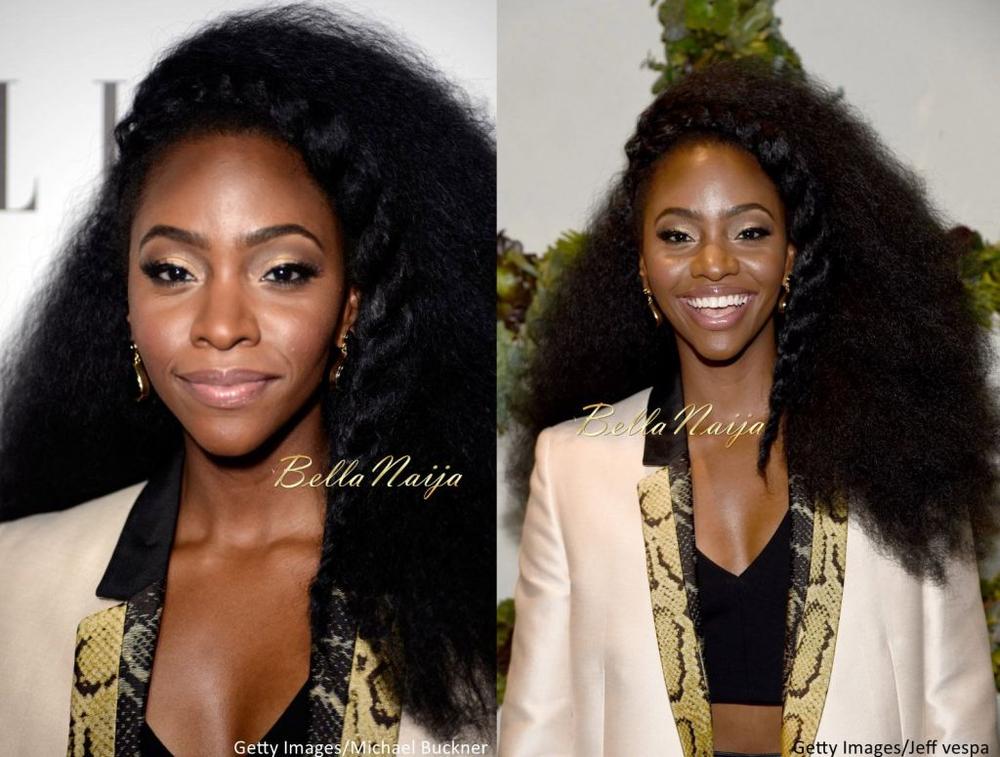 5. 66th Annual Primetime Emmy Awards
You're going to need some extensions for this one. At the Emmys, Teyonah rocked a fab protective style with a detailed braided bun. With interwoven twists and warps, this look is clean and poised and is great for protecting your ends.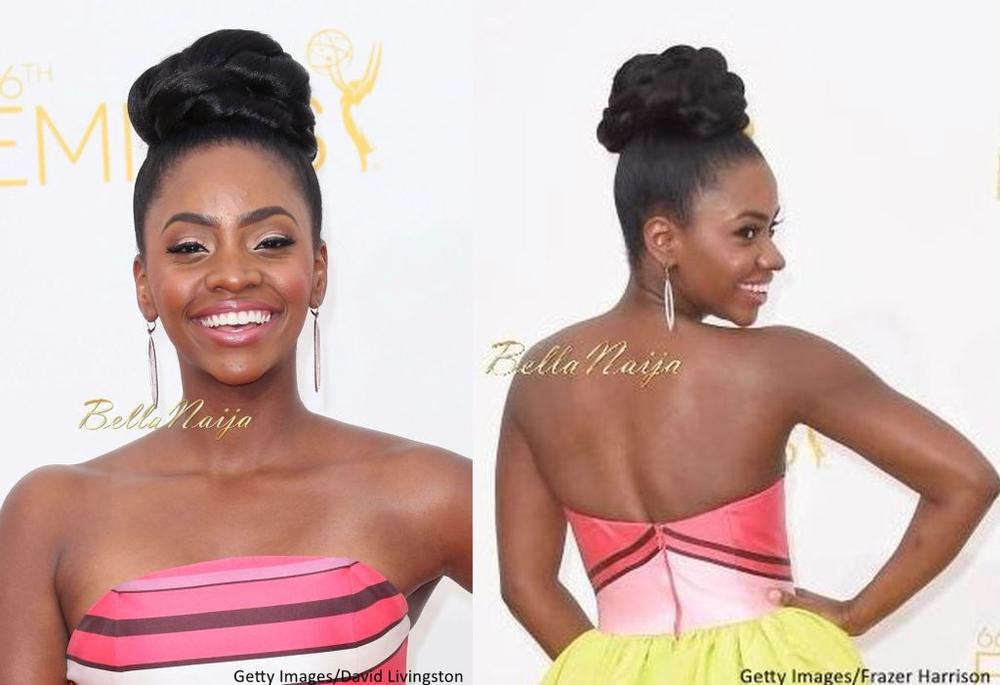 6. GBK Productions Luxury Lounge Honoring The Best in TV
Is it weird that this is my favourite look? It can be achieved by doing a braid out on stretched or blow dried hair; just remember to tease the hair so you have more volume. You can also just get some good 'ol Kinky extensions to save time. It's full, fun and fierce!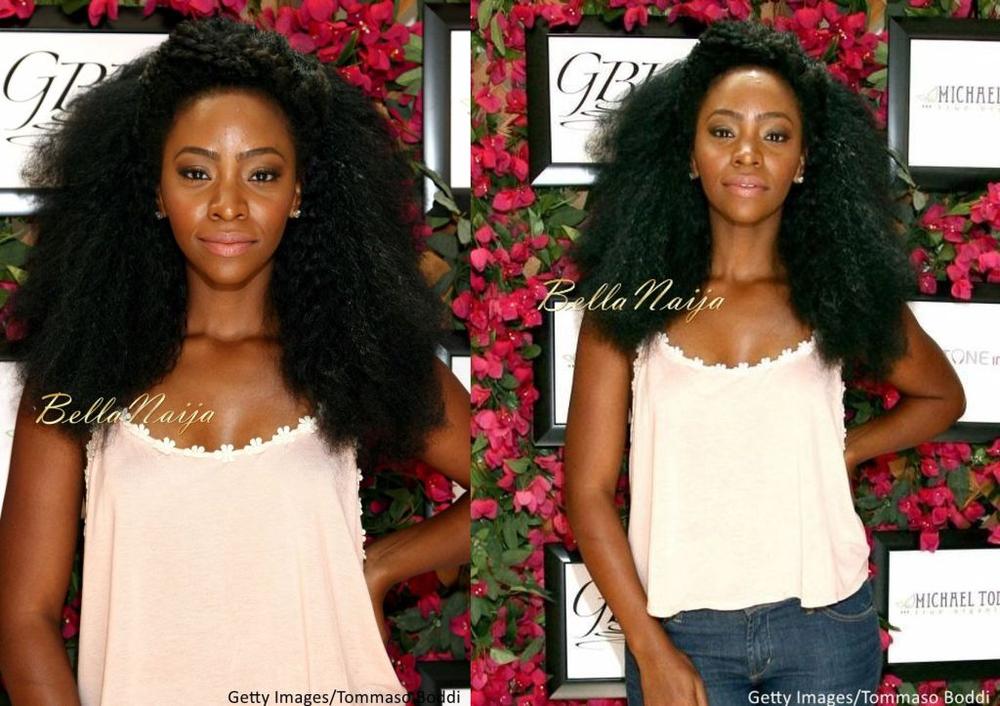 7. 2014 Summer TCA Tour Day 4
Say hello to simple beauty. I think this look is so effortless and works great as a protective style. All you need to do is create 2 loose twists and end them up in a side bun. For longevity, you can use bobby pins to keep it in place. Easy!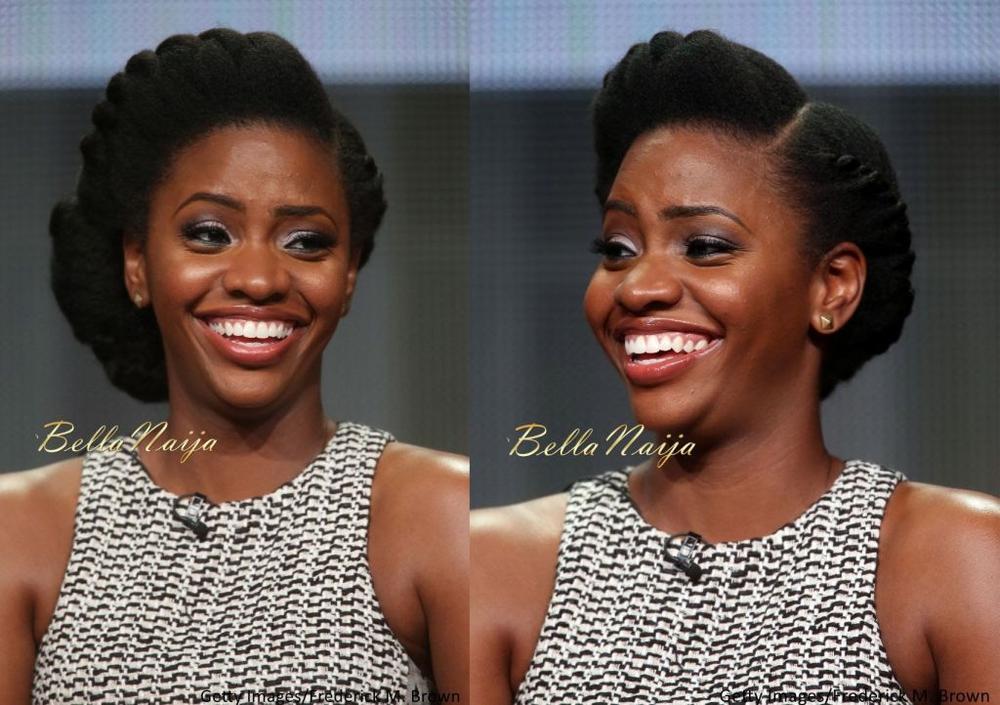 8. AMC Celebrates The Season 7 Premiere of "Mad Men"
You know that time you tried the Bantu Knot Out and it didn't work out quite as you'd hoped? Now, you can easily turn it into this.
Simply park your hair all the way to the front of your head, hold it in place with some pins and toussle your curled ends around till satisfied.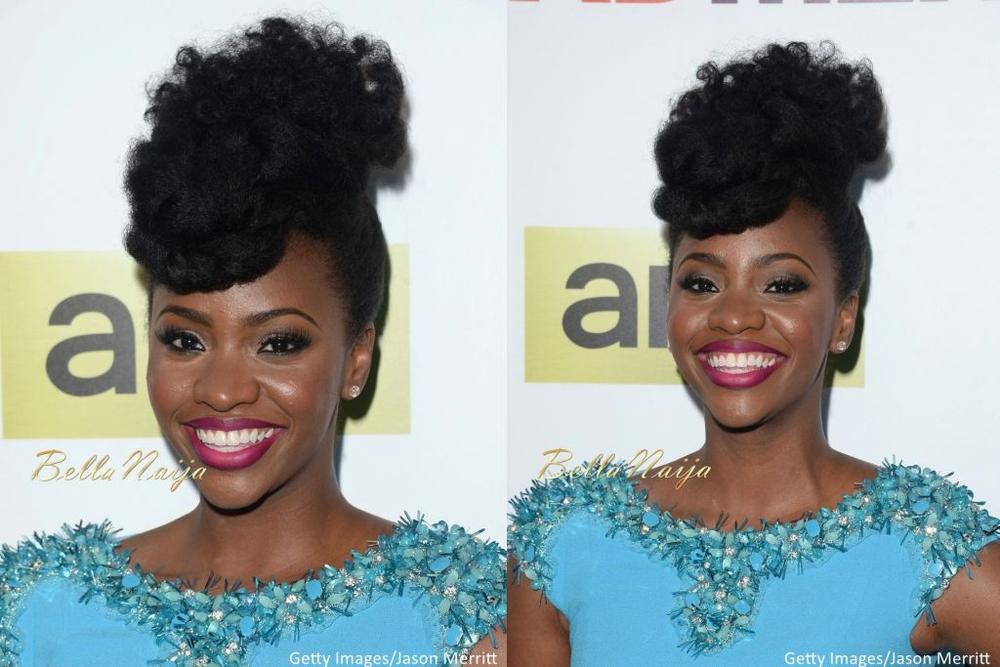 9. Kari Feinsten Style Lounge Day 2
Have on braids? Not to worry – you can rock this intricate updo. Create several jumbo twists with your individual twists, park them in a high bun and wrap them together towards the front of your head.
It's easy and you can rock and re-rock this look everyday.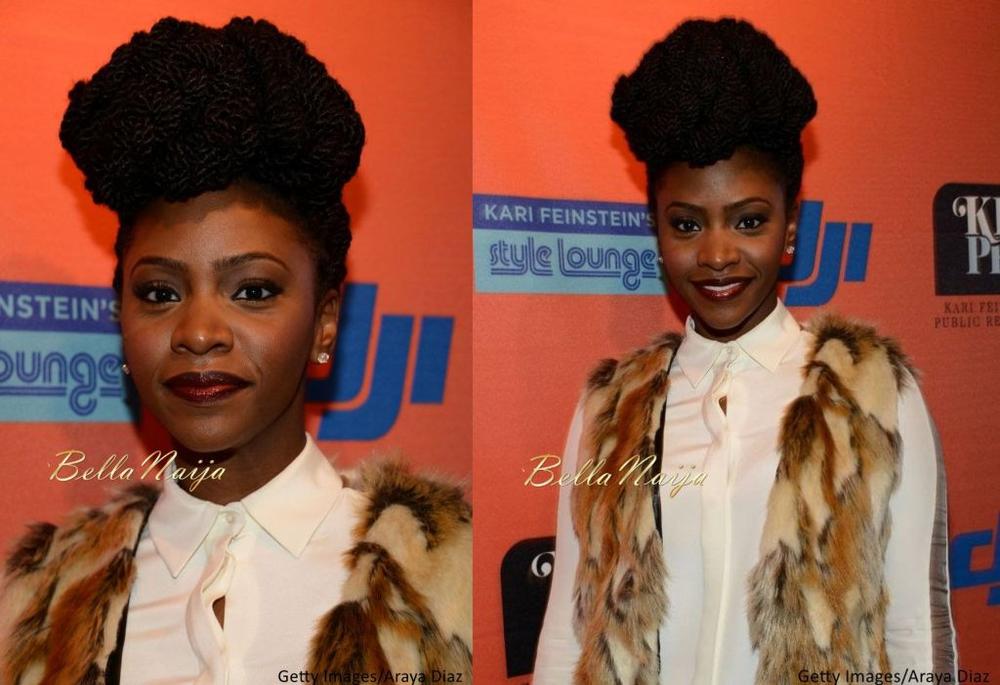 10. Dear White People Portraits – 2014 Sundance Film Festival
It's simple, I know. But sometimes you only something's beauty when it's on someone else. These basic twists have been pulled to the side for that effortless "I Woke Up Like This" look that anyone can rock!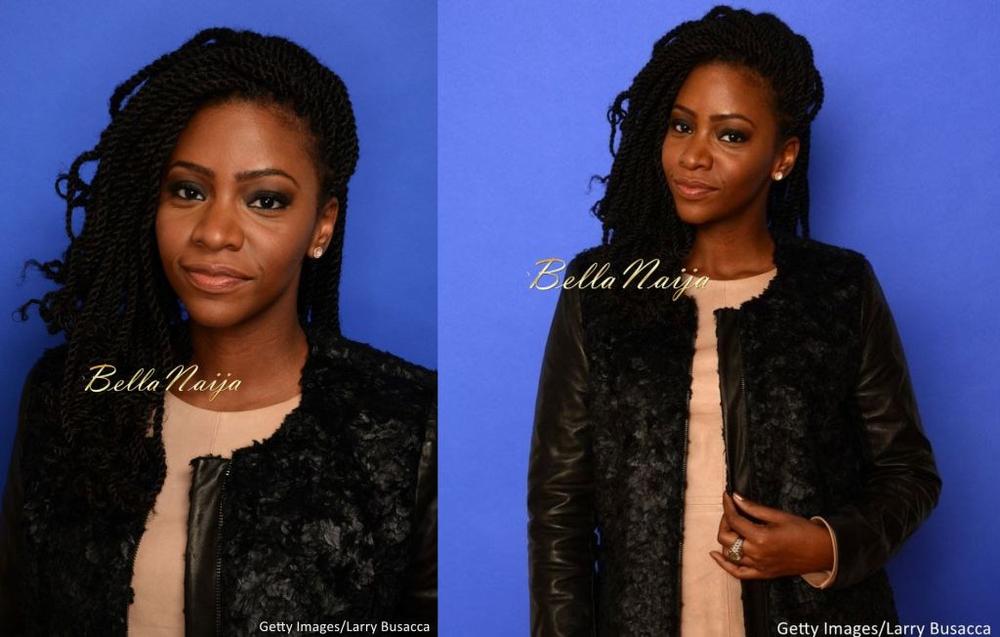 ***
FAB! Hey, which look is your favourite and which would you be willing to try?
Photo Credit: Getty Images