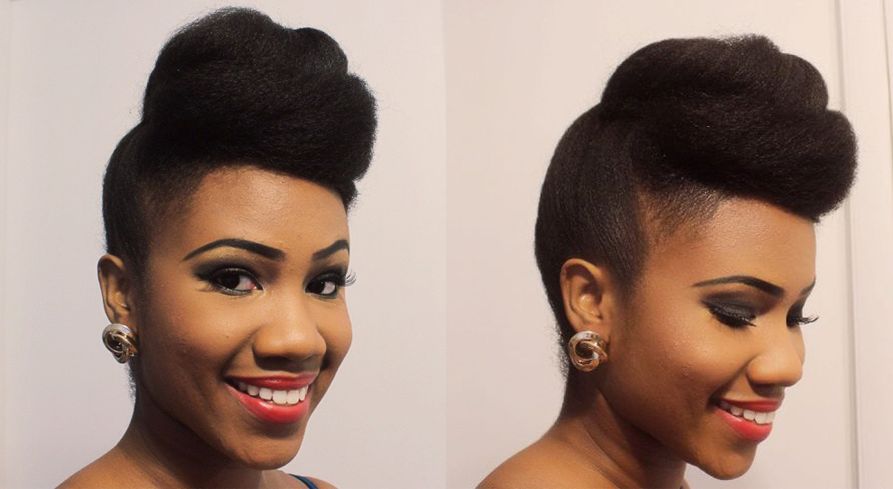 You might as well bookmark this right now!
I have missed natural hair vlogger Kyss of KyssMyHair and her fab hair creations – so how about some hair inspiration from her?!
Created for a banquet, this looks is intricate without the effort. All you literally have to do is blow out your hair and begin working on that mane. I love its regal vibe that looks professional enough to be worn to the office and regal enough for an event.
And yes, you will need loads of bobby pins. 🙂
Photo Credit: KyssMyHair.com