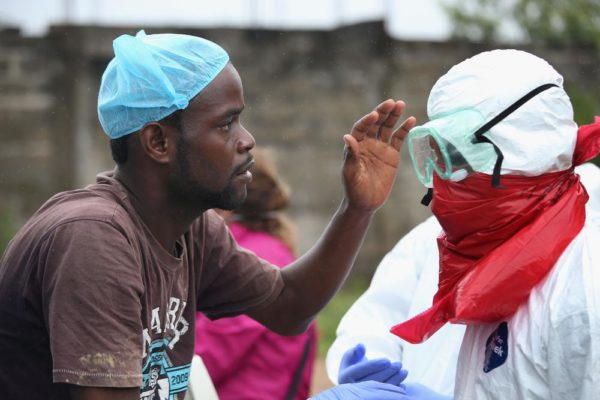 The World Health Organization (WHO) on Wednesday revealed that the number of Ebola cases has risen in Guinea and Sierra Leone for the second consecutive week.
According to a report by Guardian:
In Guinea, 16 new cases were found in the week ending June 7, with 15 more found in neighbouring Sierra Leone.

In the previous week, 13 new cases had been found in Guinea, a clear increase on the nine reported a week before that.

The pattern was similar in Sierra Leone, where 12 new cases were found in the last week of May compared to only three the previous week.

"This is the second consecutive weekly increase in case incidence," WHO said.
Photo Credit: Getty Images