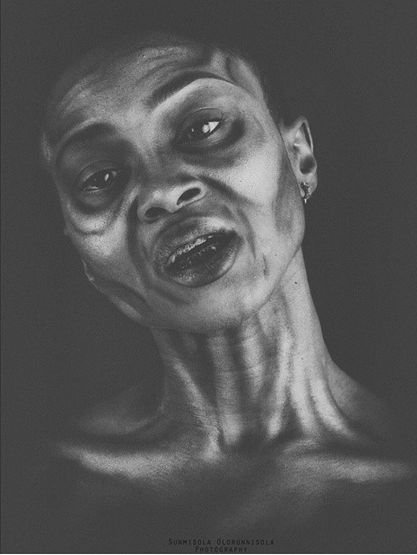 Eva Alordiah has got some skills!
A few days ago the female rapper put up these photos of a look she created which she tagged #BeautyInTheUgly and #UglyBeauty. With photography by Sunmisola Olorunnisola, her look is quite, err, different.
She commented on the photo saying – "Art is Life..Creating it is how some of us cheat death". "We spent the whole of last night creating this. Now I cannot wait to frame it up on my wall. Thank you @sunmisola_olorunnisola for an awesome overnighter!! And a great shoot too! I wanna shoot with you again punk!"
Watch a video of her with the FX makeup below;
What do you think of her look?
Photo Credit: @IEvaAlordiah (Instagram)