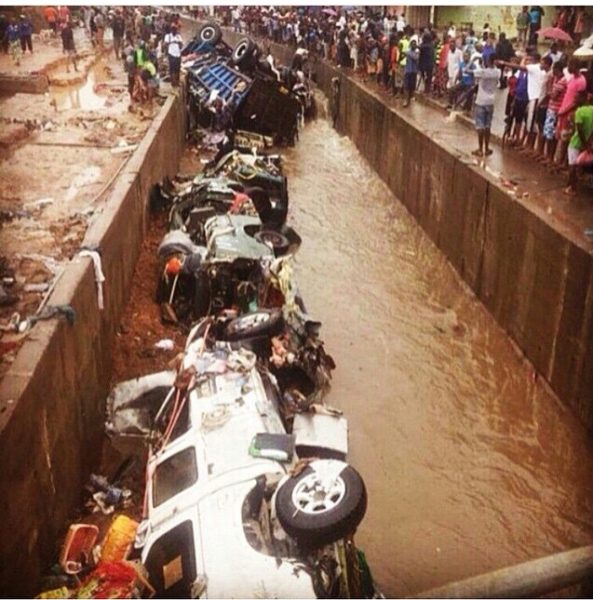 On Thursday, it was reported that an explosion at a petrol station in Accra, Ghana, had left at least 7o people dead.
However, recent reports state that the death toll has risen to 150, as Accra continues to struggle with coping with the dire flooding situation.
Although the exact cause of the explosion is still unknown, it has been linked with the flooding caused by the heavy rain, as the deceased sought shelter at the station.
According to The Independent, floodwaters around the station after the explosion hampered rescue and recovery efforts. Some neighbouring buildings also caught fire and were burned down completely, as a result.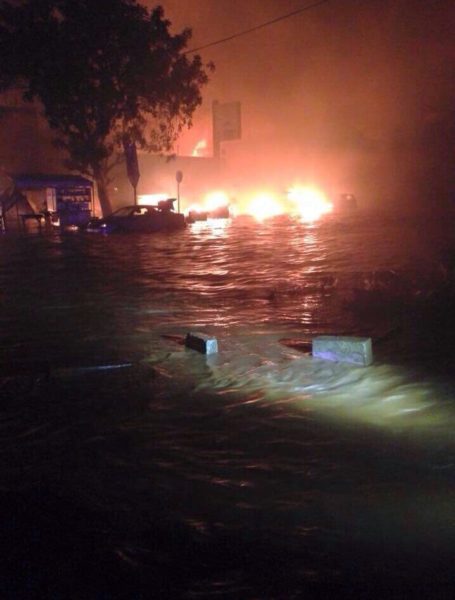 The report further states:
Local media source suggest there was little preparation for a "worst case scenario" for bad weather, despite Accra's vulnerability to flooding.

One man told a local radio station that he had put his children on top of a wardrobe to get them away from the water coming into his home.

The BBC reported that President John Mahama visited the burnt-out petrol station and appealed for calm as authorities tried to cope with the aftermath of the fire and the flooding.

Weather predictions suggest that Accra will be hit with more heavy rain over the course of the next few days.
Photo Credit: Instagram