The 2015 Glamour Women of the Year Awards held last night at Berkeley Square Gardens on June 2, 2015 in London, England.
The event was attended by Kate Hudson, Kerry Washington, Alesha Dixon, Leona Lewis, Calvin Harris, Maisie Williams, Amy Schumer, Rebecca Ferguson, Paloma Faith and more.
38-year-old Kerry Washington was a big winner for the night as she went home with the 'International TV Actress' award which was presented to her by ace shoe designer Christian Louboutin.
The Scandal talked about 'modern glamorous feminism' in her speech – and insisted women can be stylish and savvy as she addressed the star-studded crowd. She said:
'Modern glamorous feminism is about being in a fabulous red soled shoe and being on a pedestal and having a voice and being a three dimensional person.'
She added:
'A part of me will always be a little girl in New York City riding the subway to the Bronx and I'm so lucky to be in this show. This is the golden age of television and it's great to be a woman. I only have a job because you guys watch me!'
Check out photos from the event below.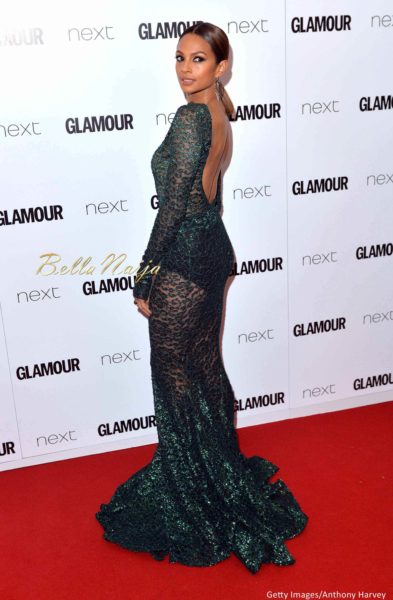 Photo Credit: Getty Images/Anthony Harvey