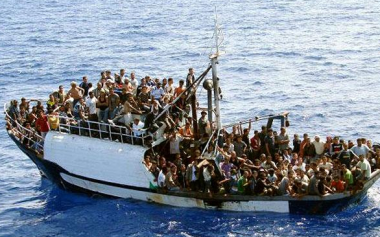 The Italian Coast Guard on Monday in Rome said no fewer than 2,900 immigrants were rescued on Sunday from the central Mediterranean.
It described the operation as one of the biggest single-day tallies, since Italy began experiencing a record influx of refugees and asylum seekers from North Africa.
The guard said it coordinated 21 rescue operations on Sunday, which also involved the Italian Navy and tax police.
It said the team also included Spanish, British and Irish navy vessels and the private Malta-based rescue mission Migrant Offshore Aid Station.
In 2014 more than 170,000 undocumented immigrants landed by boat in Italy, an unprecedented number.
The guard said Italian authorities foresee over 200,000 arrivals in 2015.
Photo Credit: CNN