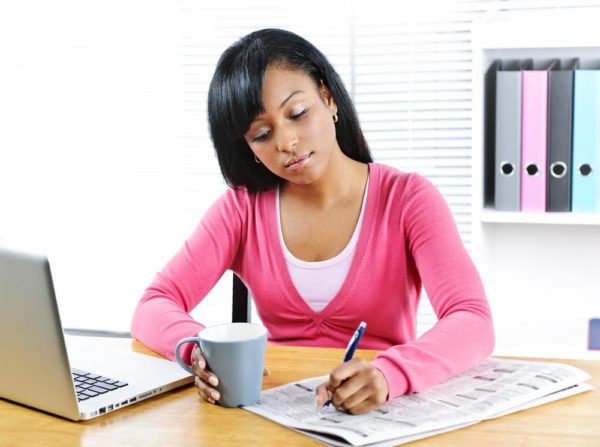 The last time I mentioned to a friend that I was going to get my dream job whether or not I knew anyone there, she exclaimed. "Kemi don't deceive yourself, you have to know someone that knows someone. It's all in the connections."
I brushed the arguments that followed aside and didn't give another thought to her prepositions concerning having "Connections" in order to get a meaningful job.
Until recently.
I was slowly beginning to agree with her and the realization is somewhat terrifying. I mean, why can't I send my CV and if I meet the required criteria of the position, I get called upon for an interview or tests and eventually gets the job without having to 'press buttons'?
If you live in Lagos, Abuja or PH and are job hunting, you probably know where the hot jobs in these areas are located. But the challenge is how to pave your way in. I was chatting with another friend yesterday and he said he had been applying for a particular job in Apapa in the past 18months and still hadn't been contacted.
That was not the first time I was hearing that. I know of a very smart guy who had to resort to engaging in some casual business after two years of futile job search.
I thought about this for days and figured that there must be something missing somewhere. There has to be a thin line between rising to expectations and relying on who you know.
For I know some, even though not the larger percentage, who got their dream job without pressing buttons so to speak.
I asked them few questions on how they got hired and here's what they have in common:
1. The job search didn't start after graduation or NYSC passing out. It is something they had been working on by the daily decisions they made… long before they needed the job.
2. They kept abreast with information.
3. They knew what they wanted and pursued it with all doggedness, in other words, they are strong-willed.
4. They were irresistible; it was like the law of attraction working to their advantage.
5. They knew how to network without seeming in need of scouting for connections.
6. They made their abilities known and were invariably recommended for positions.
7. They had developed over-time, reliable circle of friends and association.
8. They are not just book-smart, but intelligent.
9. They developed set skills that are admirable.
10. They are simply goal and success driven.
So here is the deal, let's take a cue from these attributes. If this category of people could get a meaningful job without the pressure of having to press buttons, so could you and I.
What's your story? Please share your experience, what is your opinion on paving one's way into those hot jobs?
Photo Credit: Dreamstime | Elena Elisseeva