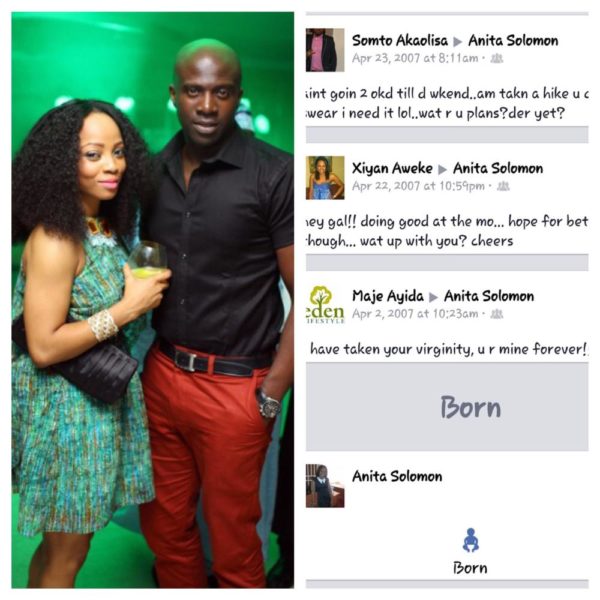 There was quite a lot of drama surrounding Toke Makinwa and husband Maje Ayida over the weekend. See here and here.
In a bid to put more credibility to the story, an old conversation between Maje Ayida and alleged ex-girlfriend Anita Solomon has surfaced on Stella Dimikokorkus' blog where Maje comments 'I have taken your virginity…u r mine forever!!!'
While it looks controversial, it is more likely that Maje meant the comment in terms of being the first to comment on Anita Solomon's brand new Facebook wall.
Photo Credit: SDK