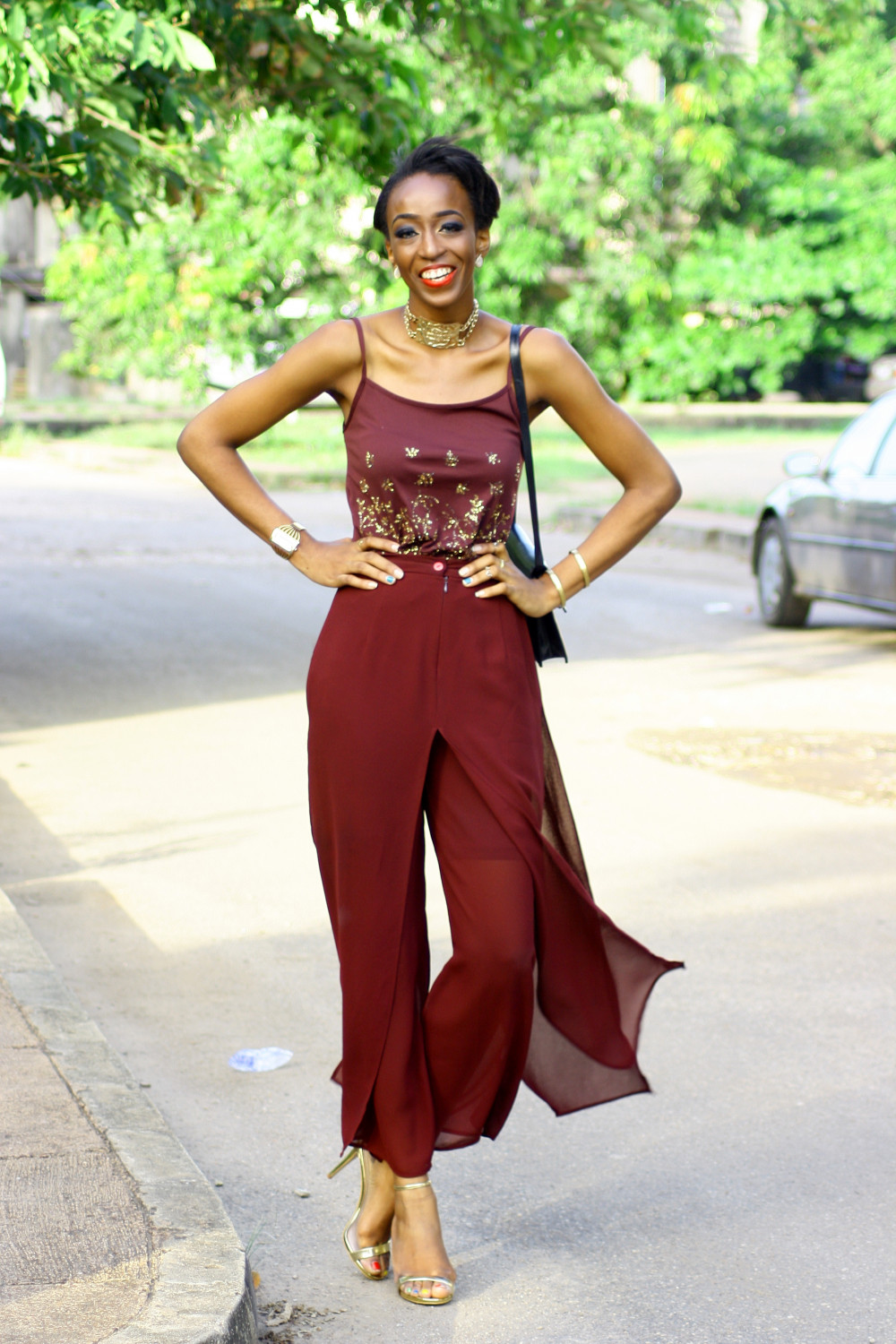 "Keep it Simple but Significant"! – Cassandra Ikegbune
It's time for another fabulous edition of My Style – our monthly BN Style feature that aims to celebrate the unique style of our amazing BN readers.
The My Style page is all about showing how diverse and universal style can be. Style is individual, unique and fun and is a personal representation of how each person expresses their take on fashion; so BN Style watchers let's appreciate her unique style. 🙂 Enjoy!
***
Our feature diva this month is the stylish fashionista Cassie Ikegbune. Also known as Cassie Daves to all her fashionable followers on Instagram and other social media, Cassandra is all about personal style ans expressing it in chic ways. Born and bred in Lagos, she is a newly qualified medical doctor with a degree from the college of medicine at the University of Lagos – talk about brains and style!
She has a love for fashion and the creative world in general so you can sometimes spot her at fab events in Lagos, chilling with the fashion in-crowd at events like Lagos Fashion & Design Week and modelling. Cassie shares all her know-how, picks, personal stories, interesting finds and tips for pulling some of the fashion world's trends on her fashion & lifestyle blog – CassieDaves.com.
Follow us as we share even more of Cassie's style with you – we will check out her favourite trends and what she thinks every girl should have, whose style she loves in the Nigerian entertainment industry, her favourite makeup looks and more. Enjoy! 🙂
***
My Style Is…
…a fun mix of everything. On most days, I even surprise myself with what I put together. I'm forever trying on new things and experimenting with new looks although I tend towards androgyny and vintage fashion.
Style unlike fashion is unique to an individual, and that's what I love most about it. The uniqueness!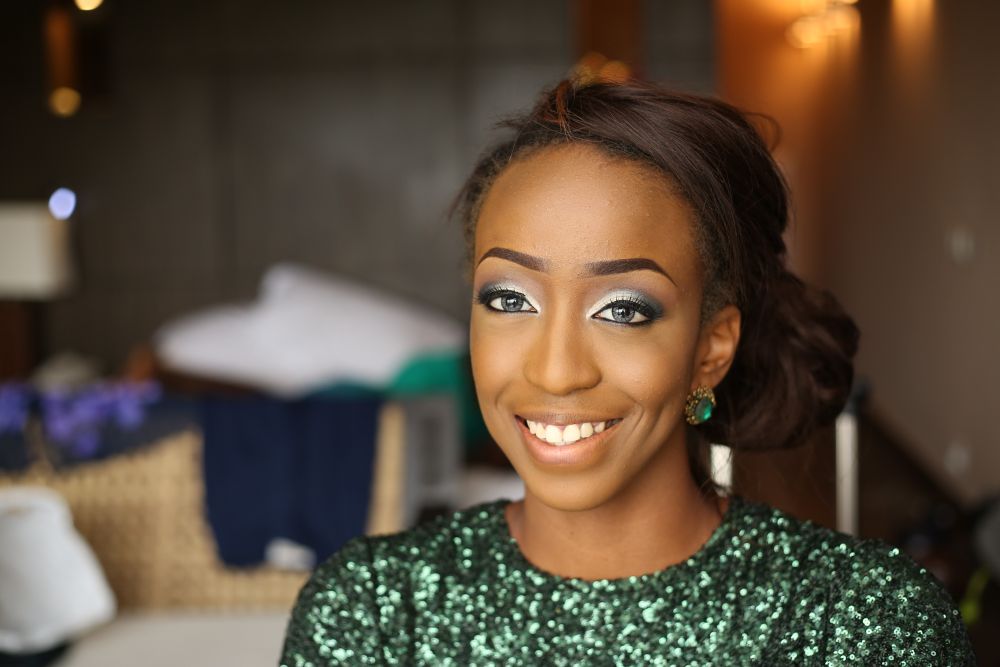 Where Style Meets Personality
I'm an introvert on most days. I'm not so 'jumpy jumpy' and I think my style shows that. My style is never too loud, just subtle in a way that still draws people's attention and makes them interested.
Where I Shop Till I Drop
I don't have a favorite clothing store and I hardly shop online. I mostly thrift from vintage stores, and buy from random boutiques here and there.
I'm not a shop-a-holic. I hardly shop or plan to! I try to make the best of my wardrobe and I'm always mixing and matching my clothes to create new looks.
My Tresses & Makeup Look
I'm hardly creative with my hair but I love bangs and braids; although I recently cut my hair short and I've been loving that as well. It is stress free and frames my face well.
When it comes to makeup, I suck! The only thing I do on my face is line my eyes and apply lipstick when the spirit leads me. I sometimes have makeup done on me by professionals when I have fashion shows and shoots; and my friends help me out sometimes when I have a prim and proper event to attend. But most days I rock a plain face.
How I Accessorize
I love to accessorize with scarves and more recently sunglasses.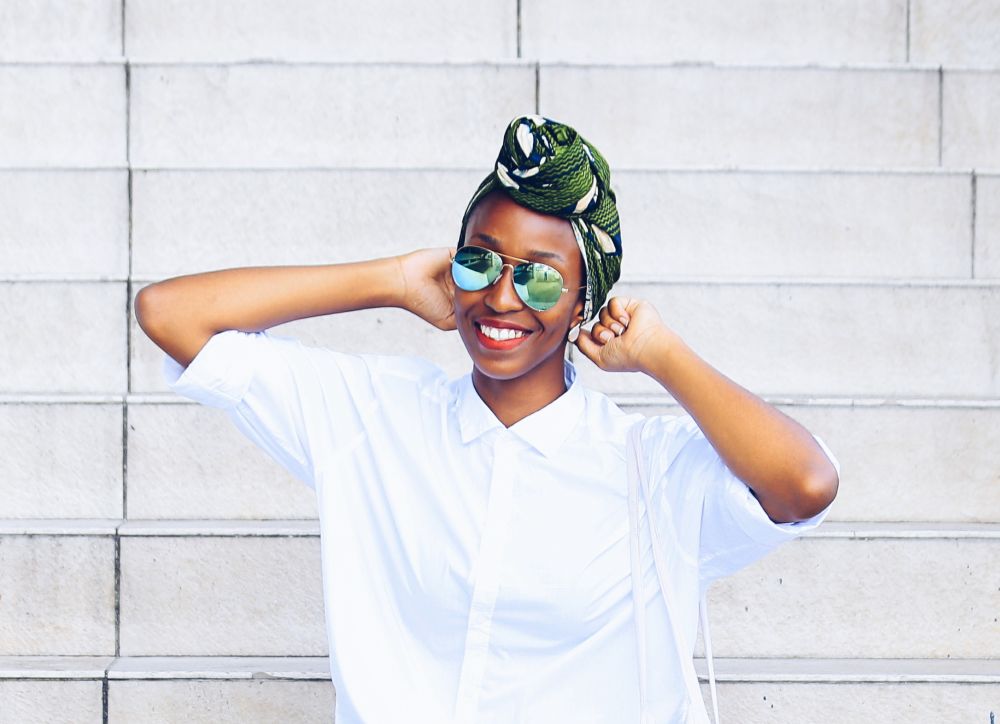 I Own the Night
For night time, I like to keep it simple but classy.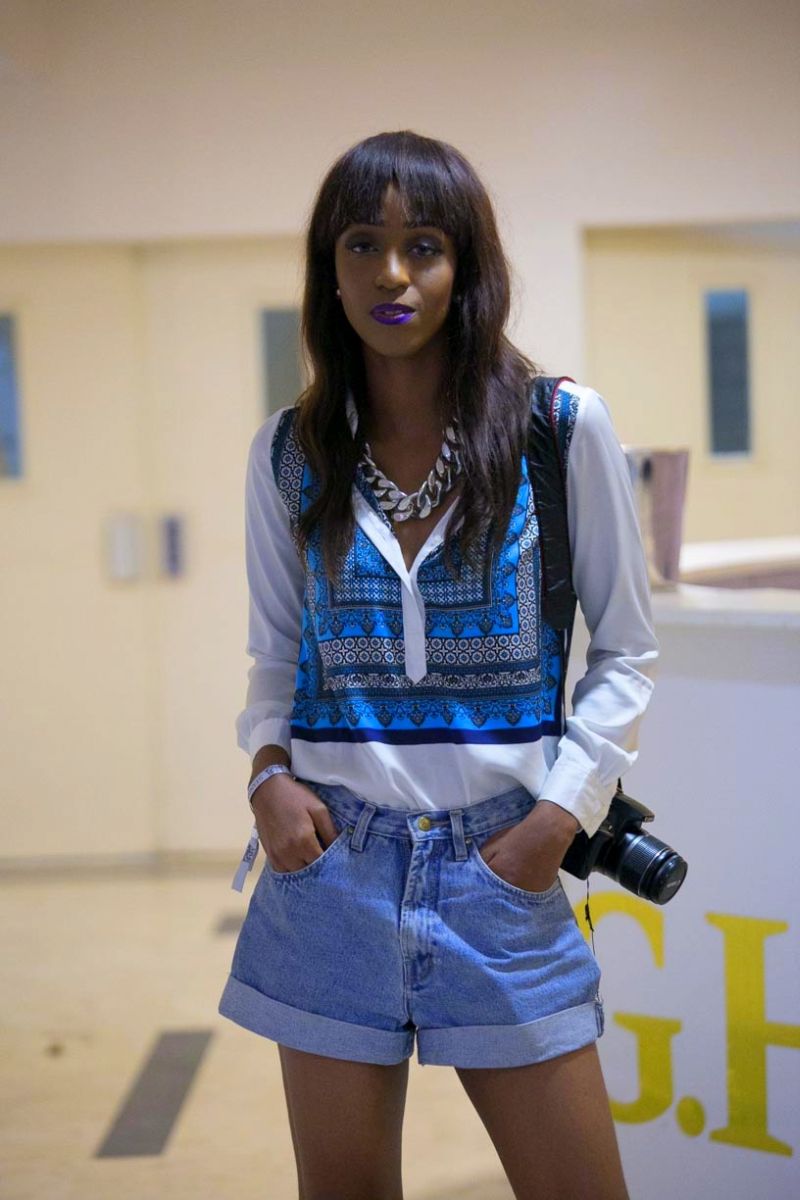 My Vintage Flow
On a Regular Day
You'll most likely find me in my black harem pants and flats or oversized print shirts and denim pants.
Shoes & Feet
Getting My "Working Class Girl" On
I was a medical student for a long time and I'll still work in an environment that calls for corporate but minimal dressing. So I'm mostly in pencil skirts, corporate pants and flats.
I Think Every Girl Should Have
Personally, my black harem pants, print shirts, blue jeans, flats, plain white and black tees are definitely staples fro me. I think Blue/black jeans, plain tees, white shirt, statement neckpiece and a pair of heels are a must-have for all stylistas.
The Leg Show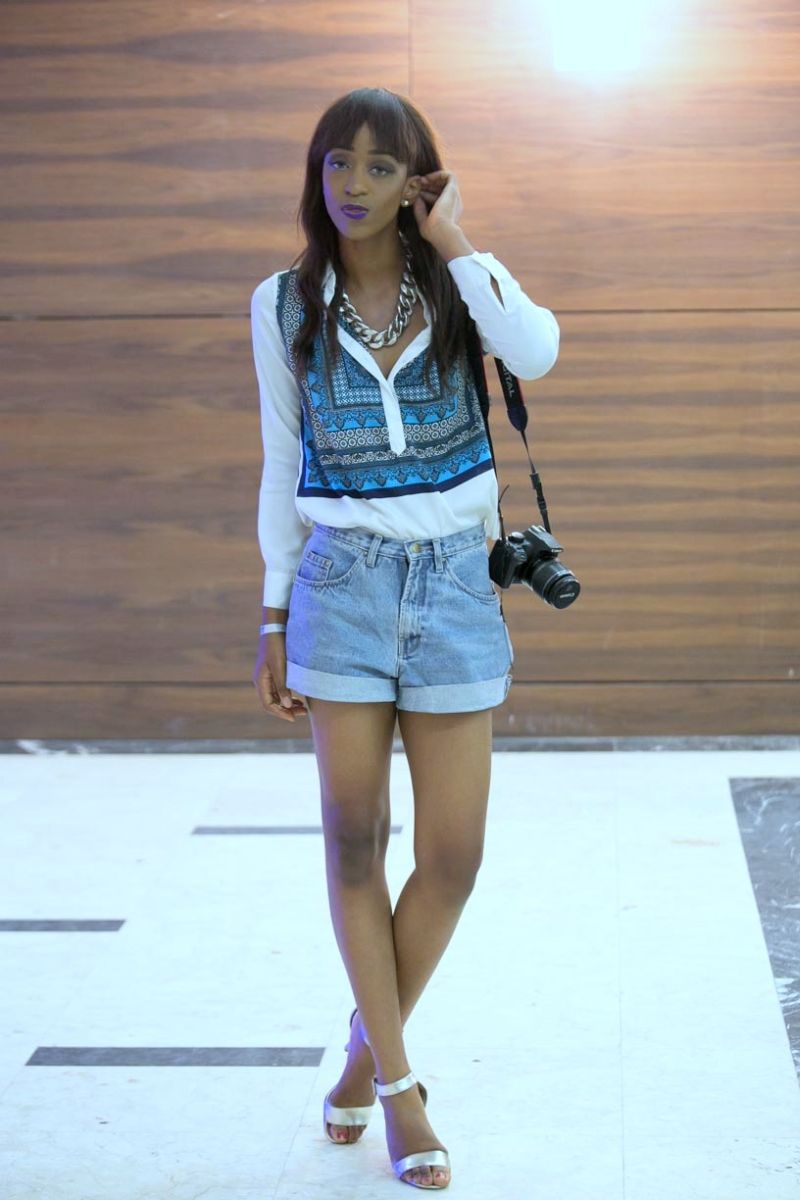 My Advice for Other Stylistas
Don't go broke trying to look fashionable. 😉
If I Could Steal a Celebrity's Wardrobe
Rihanna!!! She is everything that's right with fashion. She basically slays in anything she wears! I'll pick Solange too.
Which Nigerian Celebrity Stole My Look
I wouldn't exactly say 'resemble' but I'll pick Ezinne Chinkata. She is one person that has the definition of style on lock down for me.
My Style Philosophy
Keep it Simple but Significant! I'm a huge fan of comfort and simplicity but then I also never like to look like everyone else. So even though its simple, I like to infuse a bit of 'Cassie Daves' and keep it significant.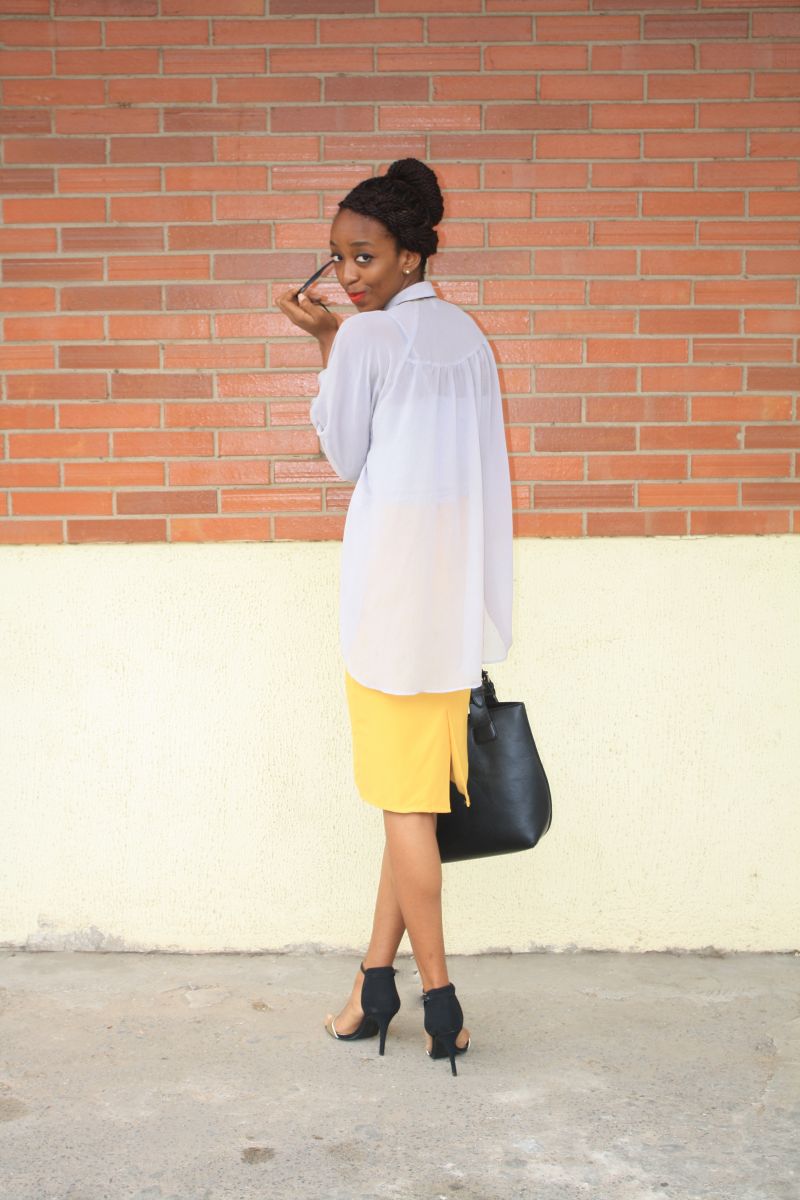 Thank you to Cassandra for sharing her fab style with us. Follow her for more of her style on Instagram: @CassieDaves | Follow her on Twitter: @cassie_daves | Find her on Facebook: www.facebook.com/cassiedaves | Visit her style blog: CassieDaves.com
_____________________________________________________________________________
If you are interested in appearing in the My Style feature, simply send two pictures of yourself or that of a friend depicting a typical day and night look with a short summary of your style to style(at)bellanaija(dot)com. When your entry is approved, you will be required to send in more pictures and personal commentaries on your style or that of your friend as the case may be!