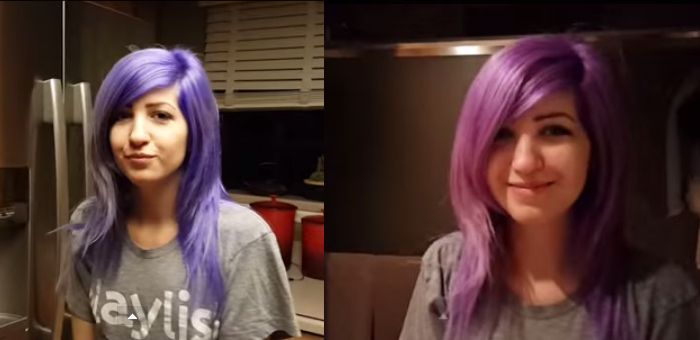 When #TheDress took over Social Media, it caused quite a stir. Celebrities, personalities and basically everyone came out to share what colour they thought the dress was – White & Gold or Blue & Black.
So when #TheHair started, everyone was quick to jump on the band wagon.
It started when Sabrina Abu-Obeid of TeraBrite decided to dye her hair a bright shade of pink. But after a while her boyfriend noticed it was changing colours from pink to blue to purple & violet; as she entered different rooms. There are even hints of white.
The 'magical' colour change has got people asking if the hair dye is blue, pink, violet or purple. I think the colour change is definitely because of the drastic lighting changes in each room she enters. What do you think?
Watch Sabrina's 'magical' hair below;