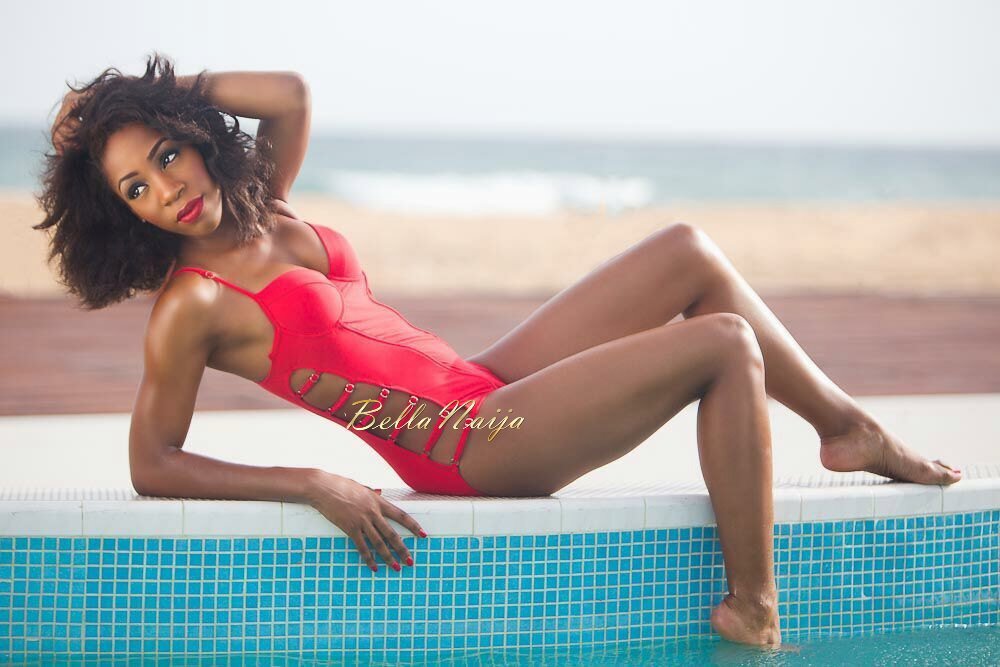 MBGN Tourism 2014 Chinyere Adogu is celebrating more than just a new month today – it's also her birthday!
To mark this new year in her life she is rocking hot monochrome pieces from swimwear brand Kamokini's Monochrome Collection.
The collection from the emerging label is inspired by the essence of the beach while on a honeymoon. With 5 pieces created for the sexy and confident woman that loves the beach, the shoot was photographed by 'Anual Modebe. The shoot was set at the Inagbe Grand Resort & Leisure.
In a short interview, Chinyere fondly called 'ChiChi', talks about the shoot and Kamokini, being confident, what she's hoping for as she enters a new year in her life and starting a relationship. Read below;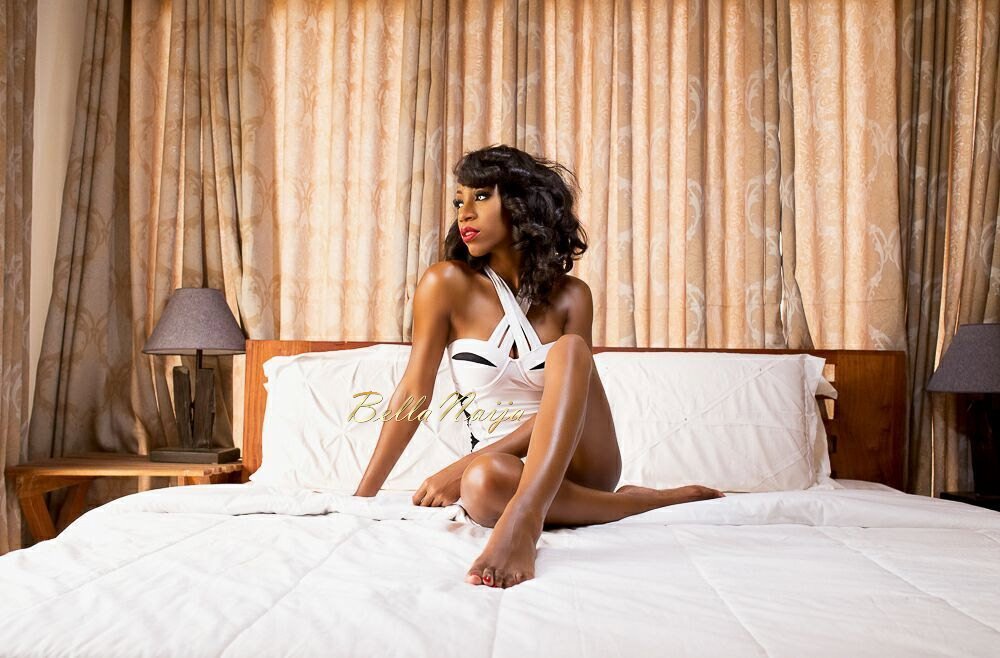 On the shoot
As the Most Beautiful Girl in Nigeria Tourism, I am always promoting the beauty of Nigeria and exploring its surroundings. Inagbe was a great place to shoot this campaign because it really brought a relaxed tropical feel to the photos. The location is breathtaking and definitely enhanced the elegance of the swimsuits.
What she loves about Kamokini & her favourite piece
I like that they are sexy yet classy and hug just about every body shape in a flattering way. My favourite piece is the Blue Wraparound (from the Blocks Collection) and the Monochrome Bikini.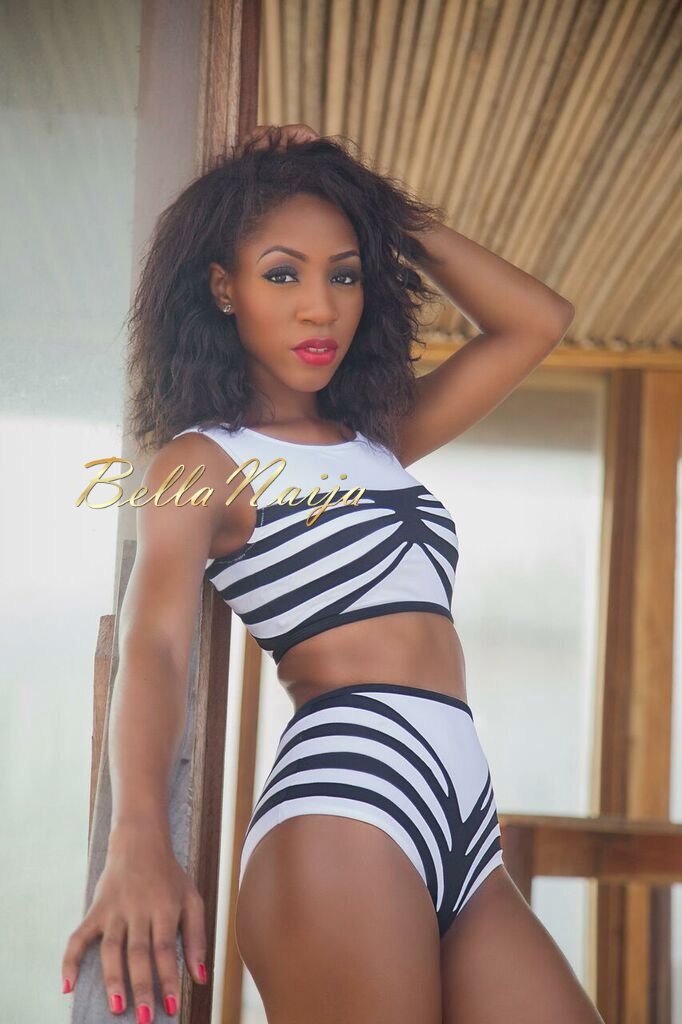 Is she a Poolside Poser or a Swimmer?
I am definitely a poolside poser, and since I'm a poolside poser, I'm always making sure my swimsuit is something to pose in! I cannot swim at all but I do get my feet wet.
On where she get's her confidence
I've always been an active individual from when I was younger, so that helped me maintain a firm slim body shape. Modeling and doing pageantry is a way to build ones confidence. There are so many different body types in the world so it only makes sense to embrace what you have.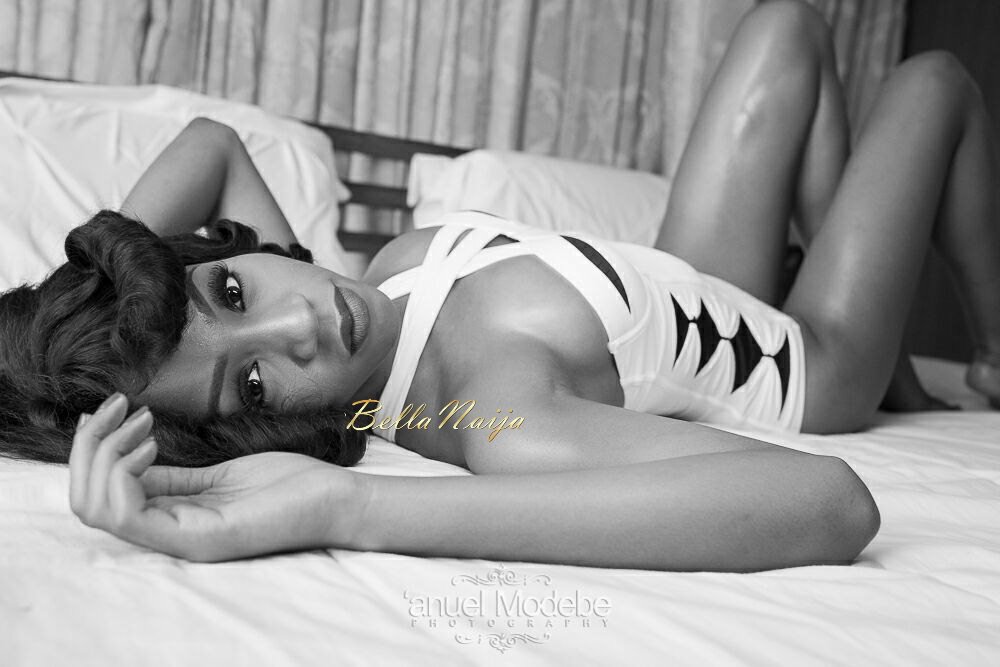 Her tips on Confidence
I would say focus on the parts of you that you love and show that off; and work on improving what you may not like but always remember there's no one definition of beauty.
On her hopes as she turns older
This year in my life, I hope to grow in my career as a TV personality and host. Maybe even start a relationship. But most importantly, I want to be able to impact and inspire young girls.
See more images below;
That's not all there's a video too! Shot with an amateur way, the video depicts moments from a newlyweds honeymoon with Chinyere's 'one & only' behind the lens.
Photo Credit
Photohgraphy: 'Anuel Photography (Instagram: @_Anuel)
Videography: RVO Media (Instagram: @RVOMedia)
To find out more about Kamokini send an e-mail to [email protected]