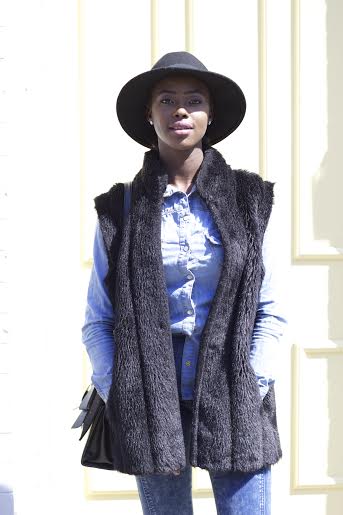 "Style isnt about the price tag" – Maryam Salam
It's time for another fabulous edition of My Style – our monthly BN Style feature that aims to celebrate the unique style of our amazing BN readers.
The My Style page is all about showing how diverse and universal style can be. Style is individual, unique and fun. It is also a personal representation of how each person expresses their take on fashion; so BN Style watchers let's appreciate her unique style. 🙂 Enjoy!
***
BellaNaija reader Maryam Adesola Salam from Paris, is our My Style focus for today and she has got a laid back, chic and effortless look that we are sure you'll love.
Born in Lagos, Nigeria, Maryam was raised in Paris, France and got her A-Levels in Business Administration, before moving to the UK for her graduate degree in Fashion Marketing and Branding (She just finished her 2nd year). This was where her love for fashion & style stepped in.
She started her blog called FashionByDaisy due to compliments she often got about her style. She decided to share her style with more people and created her blog where she gives styling tips and inspiration. Maryam is all about her outfits and sometimes focuses so much of them you don't see her in the frame – Literally!
Being able to speak 2 languages – English & French, she documents her style in both languages and is currently an online contributor at a fashion magazine and is undergoing a marketing internship at TheVelvetCloset.
Her style is definitely a good balance between trendy and stylish… and she really loves hats.:) Read on to see more of her style and be sure to tell us what you think!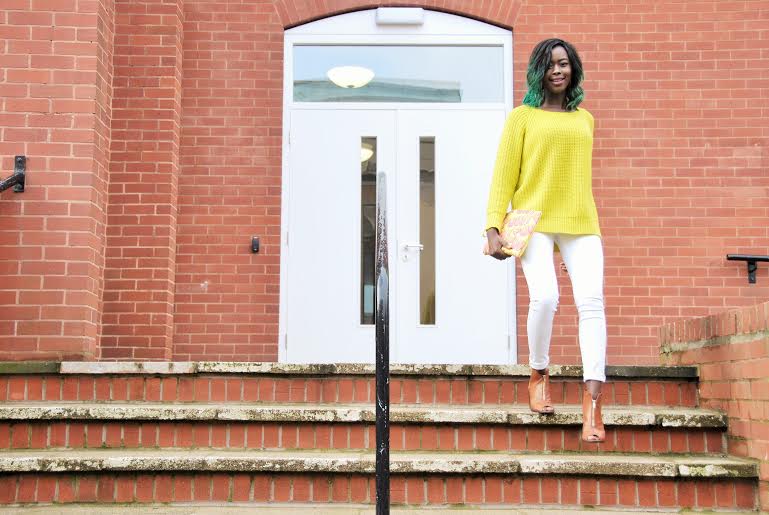 My Style Is…
…a true definition of who I am. It's minimal and chic – I like to keep it simple. Moving around different countries has a huge influence on my personality which shows in my style. Being born in Nigeria makes me adapt quickly to trends (Nigerians adapt quickly in countries). Paris has given me this chic side; laid back, minimal but still making a statement anywhere I go. And coming to the UK gives me that total confidence/freedom.
Where Style Meets Personality
I'm a laid back and humble person which reflects in my style. I always say my style is a visual representation of myself.
Where I Shop Till I Drop
I wouldn't say I am tied to a specific store as I love to shop everywhere. If I like it and I can afford it, I'm buying it. But I am a big fan of Zara, Primark, H&M, Newlook – mostly high street fashion stores I can go into and feel the item before paying for it. Not such a huge fan of online shopping because I'm not really patient to wait for deliveries; but there are 2 online stores I love  -Missguided and Asos.
As I grow older, I've surely learned to spend and shop wisely. Now, I would rather purchase a statement piece and long lasting items from Zara because of the product life-cycle. Then I would buy my t-shirts, jeans, and general basics from less expensive stores. H&M and Primark are my go-to stores for nice basics.
My Tresses
My favorite hair style will definitely be straight or body-wave, and a center part even though I get more compliments when I have curly hair. I change my hair very often, like every 3/4 weeks, trying different style as I get bored quickly of certain styles.
My Makeup Look
My makeup is very minimal because I want more focus on my outfit. I tend to go for an everyday natural makeup look, but purple lipstick is surely my favorite.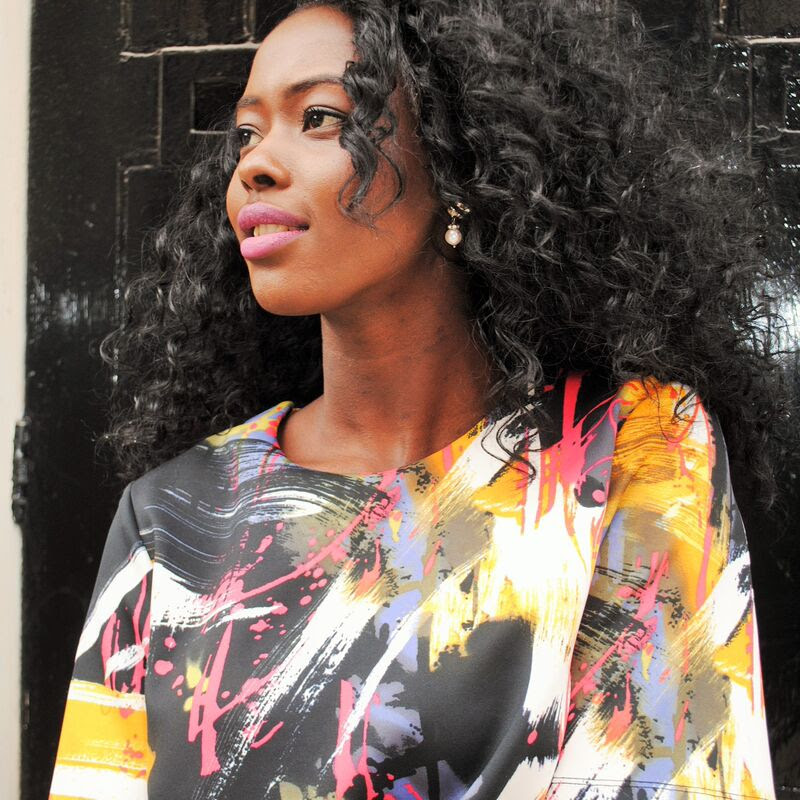 How I Accessorize
I am not big on accessories. The only type of earrings I've been wearing for a long time now are studs. You practically can't see them because they're so tiny. I can't really get my heads around dangling ones, but occasionally I give them a go.
Feet & Shoes
Bag Life
I'm not so much of a bag person but I'm surely the shoe girl. Also, hats are surely my go-to accessories. I like fedora, face caps, bucket hats etc.
I Really Love Hats!
On a Regular Day
My regular daytime look is mostly constructed around sneakers – yes, sneakers. As a student, I mostly go to lectures during the cold season and I sometimes wake up late, so sneakers definitely do it for me when I'm running late. I also love the Sporty-Chic look it gives.
Getting My 'Working Class Girl' On
I love the casual but chic and professional work look, especially as a Fashion Marketing & Branding student imagining herself as a future Brand Marketer/Manager. I need to keep it stylish and professional. One of the good things about working in the fashion industry is your personal style is always appreciated.
I Own the Night
My outfits at night are not complete without a pair of block heels and a cute dress or skirt. I will be on that dance floor all night so I need to be comfortable.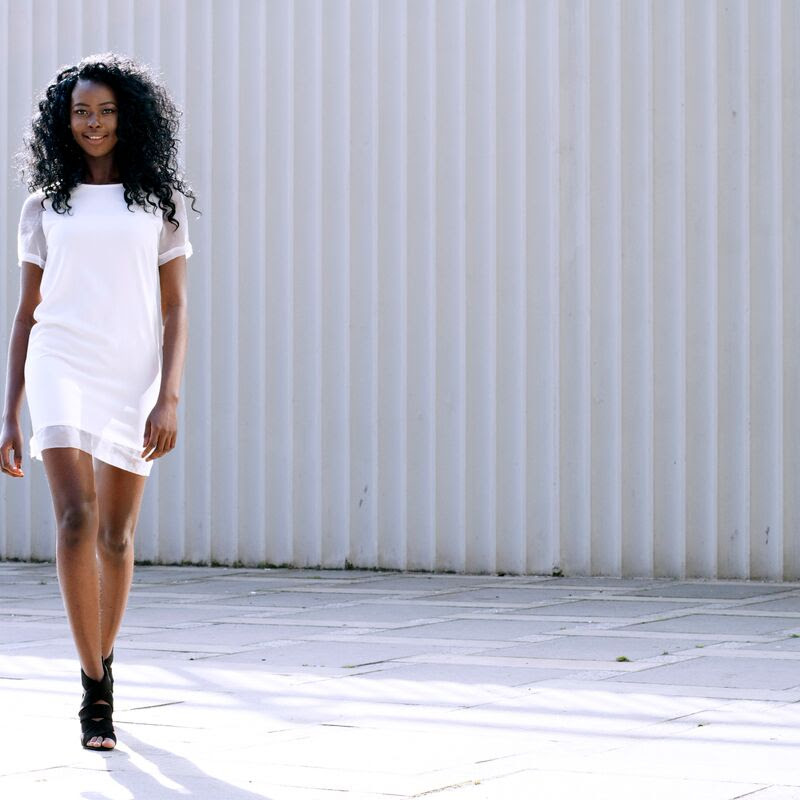 I Think Every Girl Should Have
Personally, I always have bodycon skirts, midi-length dresses, block heels and loads of t-shirts. But I would advise other ladies to always have a pair of black jeans, a classy black dress and a comfy pair of heels.
If I Could Steal a Celebrity's Wardrobe
That's a lovely question and I wish I could have them for real. But since it's still wishful thinking, I would say Kim Kardashian West. One, because she's a fan of the midi-skirt, but also because her style is so minimal but always makes the headlines.
I Can be a Seniorita!
This Celebrity Stole My Look
I am a big fan of Nigerian celebs, but Mo Cheddah is definitely so ME. I love her style because it creams elegance and it takes simple to a new level.
My Advice for Other Stylistas
Dress for yourself. It's good to follow trends and get inspired by celebrities, but you need to know how to balance it with what you love and feel comfortable in. Comfort is key – if you're comfortable in an outfit, it shows and looks more beautiful and people will see your confidence through it.
My Style Philosophy
Style isn't about the price tag – all you have to do is wear what you have and can afford wisely.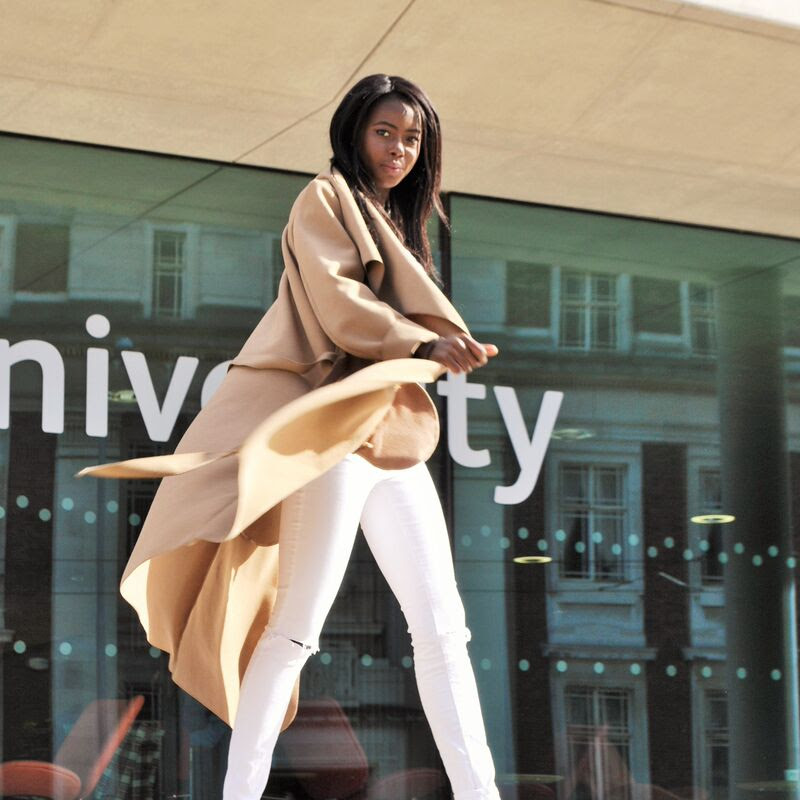 Thank you to Maryam for sharing her great style with us. Follow her for more of her style on Instagram: @FashionByDaisy | Follow her on Twitter: @FashionByDaisy | Find her on Facebook: www.facebook.com/FashionByDaisy | Visit her style blog: FashionByDaisy.com
_____________________________________________________________________________
If you are interested in appearing in the My Style feature, simply send two pictures of yourself or that of a friend depicting a typical day and night look with a short summary of your style to style(at)bellanaija(dot)com. When your entry is approved, you will be required to send in more pictures and personal commentaries on your style or that of your friend as the case may be!