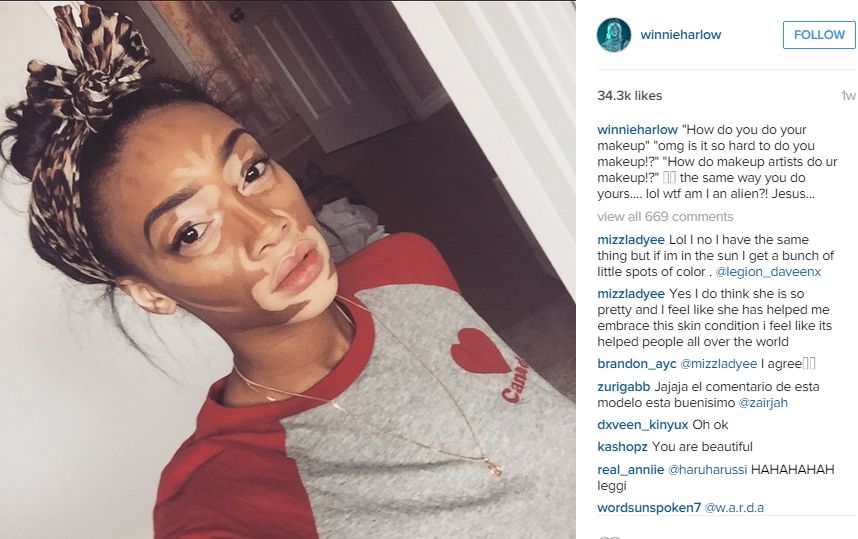 It looks like you're not the only one wondering how it's done.
A few days ago, model with skin condition – Vitilgo, Chantelle Winnie shared this photo of herself with makeup on and captioned it ""How do you do your makeup", "omg is it so hard to do you(r) makeup!?" "How do makeup artists do your makeup!?" the same way you do yours…lol wtf am I an alien?! Jesus"
Based on the comments, a lot of people had been wondering just how makeup artists manage to put makeup on her skin. Glad she cleared it up.
Oh yeah, and happy World Vitiligo Day! Be sure to check out Tosin Ajibade of Olori Supergal's honorary campaign HERE !
Photo Credit: @WinnieHarlow (Instagram)