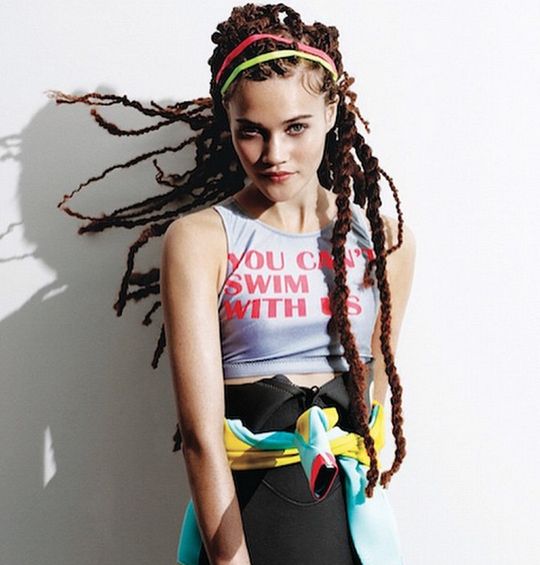 The issue of racially correct hairstyles has proven to be one that isn't going away in recent months. From the 14-year-old who got attacked on Twitter for showing off her box braids, to the black beauty website that was harassed for displaying a Caucasian blogger with curly hair in their Natural hair segment. It seems this trending topic is still on shaky grounds.
The latest addition to this list goes to Teen Vogue. Yesterday, Black Twitter attacked the publication for using a bi-racial model named Phillipa Steele, to showcase Senegalese Twists in a beauty feature. In this particular June/July issue, its Beauty & Health Director – Elaine Welteroth described her journey to Rwanda where she got Senegalese Twists done. However, in their print version where the story was ran, they used the Phillipa& white models and mixed-race celebrities.
Members of the Black community on Twitter read this as a blunt dismissal of dark-skinned women, especially when it came to this type of hairstyle. Some saw it as a deliberate attempt to change the original direction of the feature which was Welteroth's Rwanda story; and a few didn't realize at the time that Welteroth is black. She has since gone on record saying "this mixed-race model is as black as I am."
Read some tweets below including a tweet and Instagram response from Welteroth;

**
What do you think BellaNaijarians?
Photo Credit: @FashionBombDaily (Instagram)