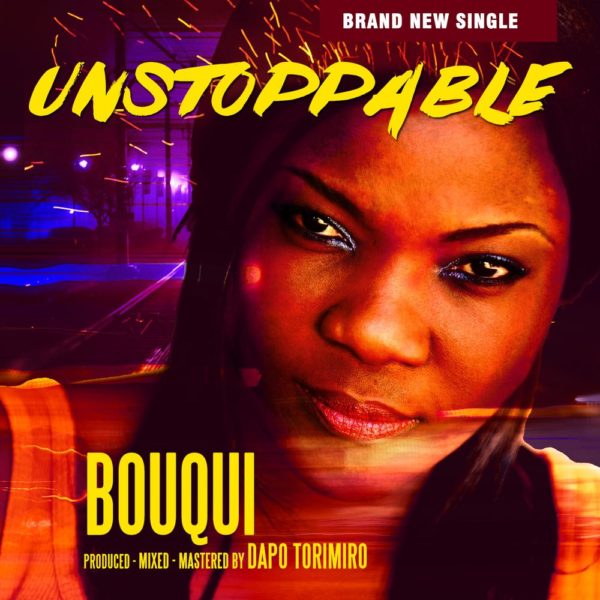 Guess who's back on the music scene and is Unstoppable? Nigerian FeMCee B.O.U.Q.U.I!!!
Her new song, titled Unstoppable, was produced, mixed and mastered by Dapo Torimiro – who is a multi platinum record Proucer. Dapo was also part of the now defunct Nigerian music group – KUSH.
The press release describes Unstoppable as "…is more than just a song but a declaration of hope to a dying generation and that which encourages us to stand like stallions, roar like lions and beat our chests because we are CHAMPIONS".
Unstoppable is the first single off B.O.U.Q.U.I's 5th album.
Listen to Unstoppable here: