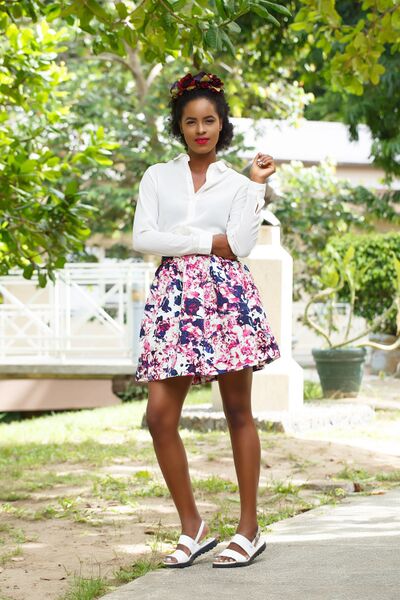 It's all prints and a fun Summer ambiance in fashion retail store – Elan Red's new editorial.
We all love fun and flirty pieces that remind us of fun in the sun, even in the rainy weather, and this editorial has loads to brighten your day. From bright and bold hues to floral print pieces, the Summer 2015 editorial combines both local and foreign labels to give you a bevy of ideas for your Summer wardrobe.
Check out models – Nikki Ayansi rock her fun 'fro and get into the Summer swing.
Photo Credit
Photography: Tope Horpload (Instagram: @HORPLOADWorks)
Makeup Artist: Olaide Banjo (Instagram: @arabylaide)
Model: Nikki Anyasi (Instagram: @nikkandtees)
Styling/Creative Direction: Zina Anumudu (Instagram: @ozinna)
Clothing: Elan Red Store (Instagram: @elanredofficial)