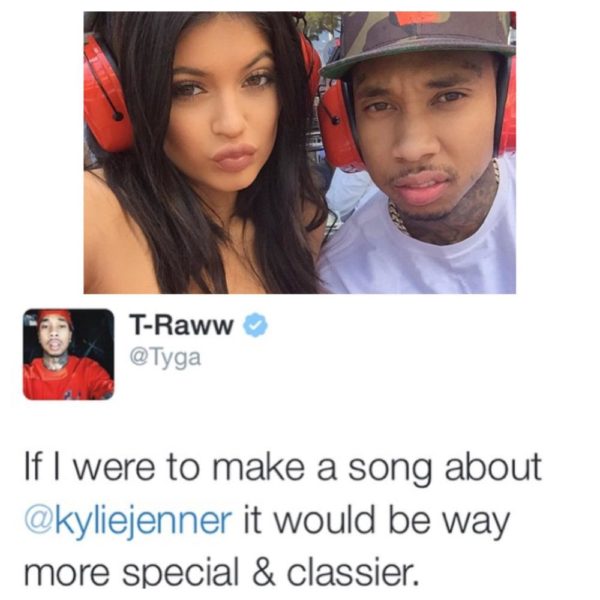 Tyga released a raunchy song with very descriptive lyrics a few days ago, and a number of people assumed it was about Kylie Jenner. 
On a particular verse he references being a felon for his actions; and since Kylie Jenner is still under aged till August.
Tyga has, however, clarified on Twitter saying if he were ever to do a song about Kylie, it'd be way more special and classier.