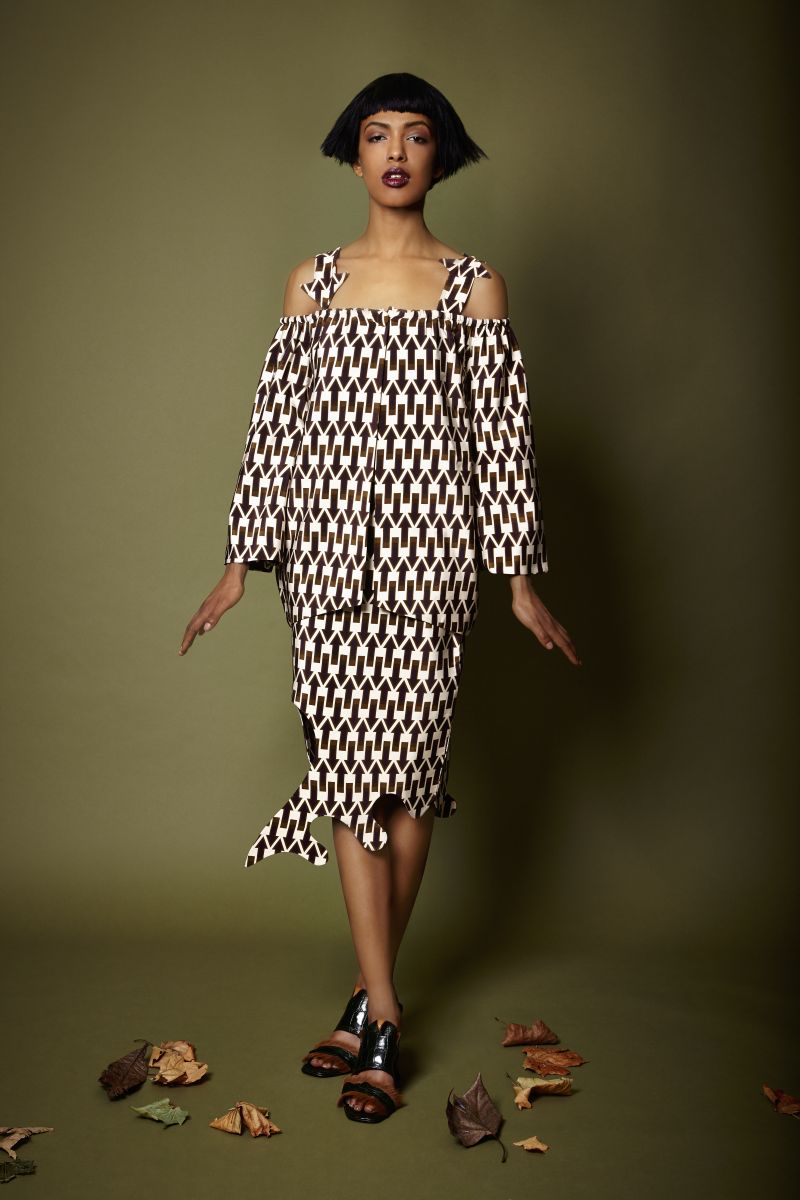 When it comes to listing amazing designers in Nigeria, the list is not complete without mentioning Lisa Folawiyo.
With their new collection for Autumn/Winter 2015, the womenswear fashion brand is all about transition and journeys translated with intricate detailing and artistic hemlines. Taking literal translation from the essence of Autumn, the hemlines have Oak & Maple tree leaf cuts, leaf-shaped fabric attached to some pieces and withered and dying leaves littered on the shoot floor.
The brand's pieces have been named with synonyms of transition and journey like 'travel', 'movement', 'direction' and more; and have arrow print fabrics, overlays and inserts giving more theme to the essence and purpose of the collection.
We love the detailed pieces created with a new handcrafting technique that adds depth to each stitch.
See pieces from the collection below;
Photo Credit
Photography: Sarah Cresswell
To find out more about the collection and the Lisa Folawiyo brand, visit their website: www.lisafolawiyo.com | Follow them on Instagram: @LisaFolawiyo_Studios