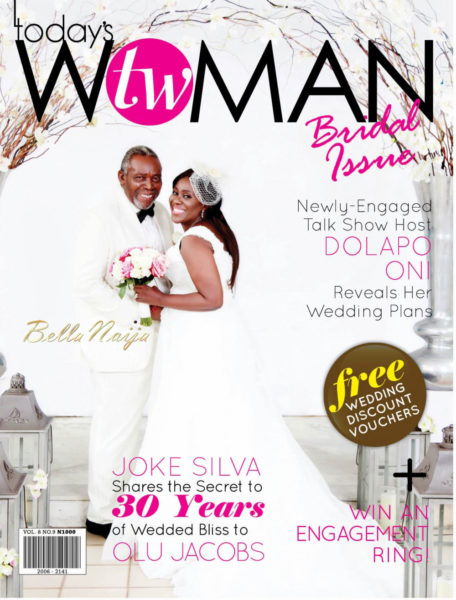 We love their love – it is so inspiring to see.
Veteran actors Joke Silva and Olu Jacobs are the cover stars for the July/August 'Bridal' issue of tw Magazine.
As they celebrate their 30th wedding anniversary Nollywood power couple – The Jacobs get the white wedding 'they never had', just before sharing with tw how they have made it work for 30 years, the loss of their child, acting as therapy for them, and a whole lot more!
Sharing on the most romantic date she's been on, Joke Silva says "It's been a long time and a couple hundred dates, I don't really remember which was our most romantic because Olu has given me so many".
Also in this issue (in a 9 page editorial) soon to wed TV host Dolapo Oni reveals to exclusive details about her upcoming wedding.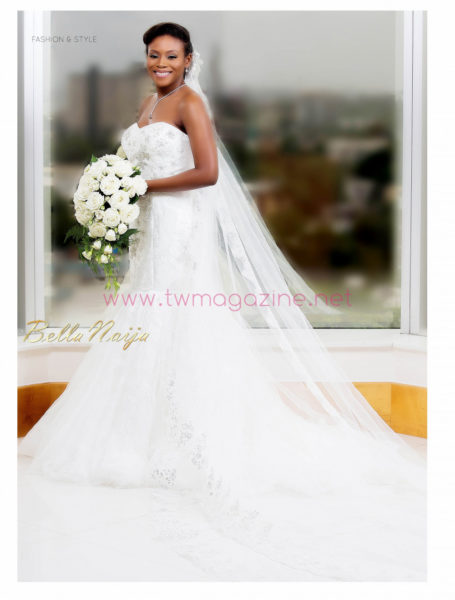 With loads more bridal tips from dress shopping, planning your wedding, to the FREE wedding discount vouchers, and a FREE Pandora engagement-wedding ring up for grabs for one lucky reader, this is one edition you can't afford to miss!
tw Magazine is out now and available at newsstands & vendors nationwide! You can also get tw on your iPad or iPhone, download the free app HERE!
Go further and connect with tw Magazine via their official website: http://www.twmagazine.net, Facebook, Twitter and Instagram.
Read tw, share what you think about the new look and you stand the chance to win a fabulous prize! Send your thoughts on the current issue to [email protected]
Cover Credits
Photography: BIE Photography
Cover Outfit/Fascinator :  Blush by My Q
Stylist: Favor Olugu
Cover Story: Kayinsola Ojeshina
Make–up: Evelyn for ZARON
Wigs Provided by: Kayps Perucas
Hair Styling: Apples and Oranges