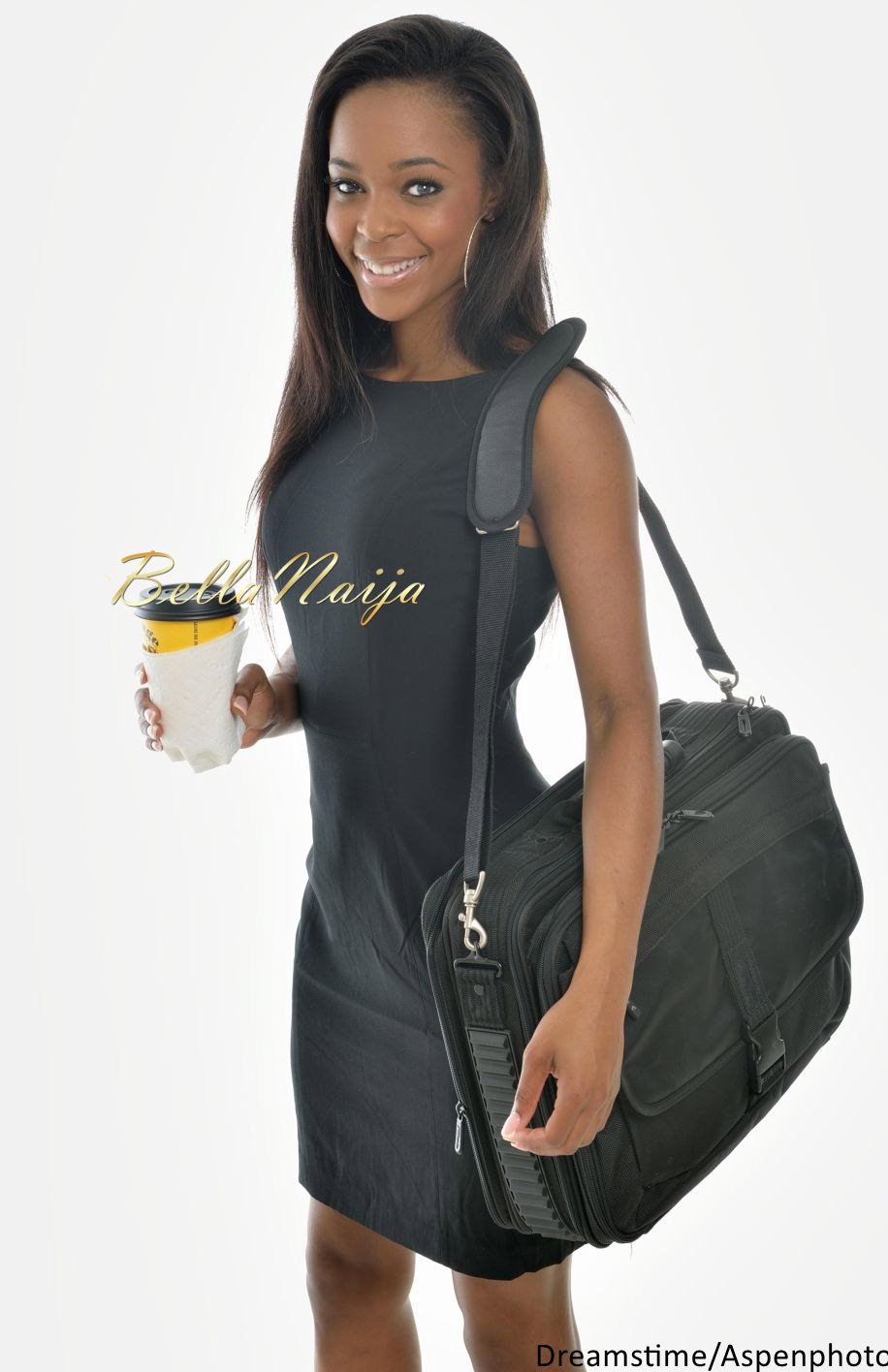 Is it me or is it that no matter how well you plan your day, it never quite turns out how you imagine. PHCN might decide you've had enough light, you change outfits, working out takes longer than planned (yeah right, let's pretend that's the case); things may go really wrong, especially when you're trying to get your beauty game on point. So if there are ways to make sure you step out looking your best faster and smoother in the morning you'd want to hear it right? That's why I'm here!
BN Beauty is all about helping you get your beauty game down and in time for your activities of the day. So, here are 7 quick tips that will definitely help you look better, faster and smoother.
Enjoy!
1. If you want to achieve a clean and more defined look when applying your eyeshadow, you can use a piece of cellotape.
Simply take 2 small pieces of tape and place it at the bottom outer corners of your eyes or anywhere you would like to achieve more definition. This helps define your look better while you're applying eyeshadow, and gives it more edge and precision. Of course you'll take them off when you're done. 🙂
2. Even though today, when it comes to our eyebrows there isn't much that is natural about it, you can still give the illusion that you have full and luscious natural brows with the right technique.
A great way to do this is to draw your eyebrows as you usually would, then use a concealer only at the bottom part of your brows. This makes it look natural and less tattooed at the top, and gives it this 'I just got a fresh wax/thread' at the bottom.
3. Get your edges to lay down and play dead with edge control. But take it even further by tying your sleeked edges down after applying the edge control.
Your hairline can be quite stubborn and may become rough, curly and stand right back up a few minutes after you apply the edge control. So it is best that you use the edge control to smoothen out the edges, then use a small scarf, sweat band or a wrap and tie it over the edges while you sleep or apply your makeup. After you remove the tie, your edges will stay smoother for longer.
4. Give your face more dimension with a little extra contouring. This is great when you're feeling sick or bloated in the morning or have put on a little weight that you would rather not have.
Simply use the contouring powder or cream, and place it at the outer corners of your nostrils – where it meets your cheeks, at the middle of the cupid's bow line, along the sides of your chin and under your jaw, and blend them out. Your face will have more structure and depth which will take away any look of swelling or puffiness.
5. Always use a setting spray. This is so important especially if your job tends to make you move around the office and outside. The sun can be very unforgiving, so set your makeup with a spray so you don't have to be worried about your makeup melting or shifting while you're on the go.
6. I am pretty sure I'm not the only one who has done the 'I don't want to get my shirt stained' dance when dressing up after doing makeup. So here's a simple solution – cover your face. It's very easy; just use a random cloth like a scarf and loosely tie it over your face knotting at the back. Then tuck your lips in your mouth and slip on your shirt or blouse.
When you're done, gently take off the scarf and check for any damage. I'm pretty confident there won't be any if you do it right. This saves you from having to change your top due to stains or re-doing your makeup.
7. Always do a double-check when you are outside and in the morning sun. There is nothing wrong with taking a small mirror with you and checking the lightness or placement of your makeup before you head out. It will also save you time doing damage control at the office.
***
So do you have some tips that you use to get your morning beauty routine down? Share with us!
Photo Credit: Dreamstime/Aspenphoto