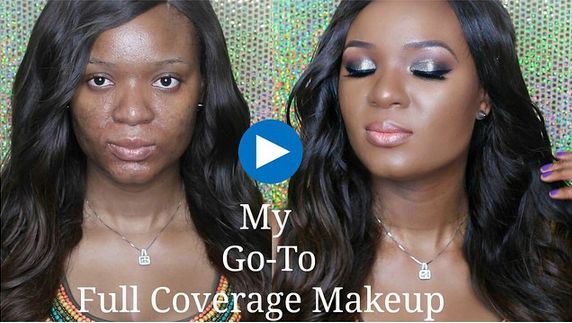 We've all been there – acne scars, discolorations, dark circles, dark patches…the list goes on and on. When we are dealing with skin discolorations it can be a stressful thing to overcome; and sometimes you just need a quick fix while your skincare regime does its job.
So, while you are treating those scars, no one says you can't look for a temporary alternative to looking good with better looking skin.
To help out with this task, beauty vlogger and makeup lover, Omabelle, who has dealt with harsh acne scars herself is here to show us her go-to full coverage makeup routine.
She has certain tricks like colour correcting, using full-coverage foundations and more to make sure her scars are tucked away until her fierce skincare routine come out to play.
Watch how she does it below;

Photo Credit: @Omabelle (Instagram)