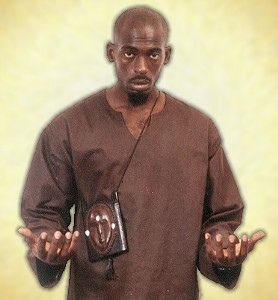 "Wetin I want I go get, if una no give am to me, I go vex"!
Throwing it way back to the Swat Root days!
Choruses are a vital part of any song and Rule Clean definitely understood that on "Wetin I Want". Most of us were all hooked on the chorus of this banger when it dropped under the label of Payback Tyme Records.
"Wetin I Want" went on to become a massive hit and some have argued that its success delayed the release of Mode 9's IX Files.
Rule Clean and other members of the now defunct Swat Root represented Nigerian hip-hop when rap music had begun to dominate the air-waves. Rule Clean now lives in Germany and you can connect with him via his MySpace page here.
For those who still remember, please sing the chorus loud!
Watch and tell us who can you spot in the video!
Listen to Rule Clean – Wetin I Want
[audio: https://www.bellanaija.com/wp-content/uploads/2015/07/Wetin-I-Want-Rule-Clean-BellaNaija-July-2015.mp3]