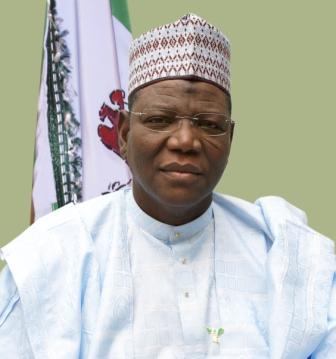 The Economic and Financial Crimes Commission (EFCC) has rearrested former Jigawa State governor, Sule Lamido, and his two sons — Aminu and Mustapha — over N1.3 billion fraud, Premium Times reports.
Lamido's sons had been arrested a few years ago in Kano and flown to Abuja while their father enjoyed immunity as the Jigawa State governor.
Sources say the Lamidos were moved to Kano in preparation for their arraignment in court on either Wednesday or Thursday.
The former governor is said to have surrendered himself to the commission at the end of his tenure on June 15.
Lamido and his sons are being accused of using their positions to siphon Jigawa State funds.
Premium Times further states:
In 2014, a construction firm, Dantata and Sawoe, paid N1.3 billion as 10 percent kickback for contracts it won, into accounts owned by the governor and his sons.

It also showed how, between 2007, when Mr. Lamido assumed office, and 2014, Dantata and Sawoe Construction Company was awarded contracts amounting to N13.5 billion.

Payments for the contracts were made by the state government to the construction firm through five banks – Zenith, Access, Diamond, Sterling and UBA.

Within the same period, according to a probe of the transactions by the EFCC, Dantata and Sawoe paid out over N1.3 billion into the accounts of companies in which the governor and his sons had interest.