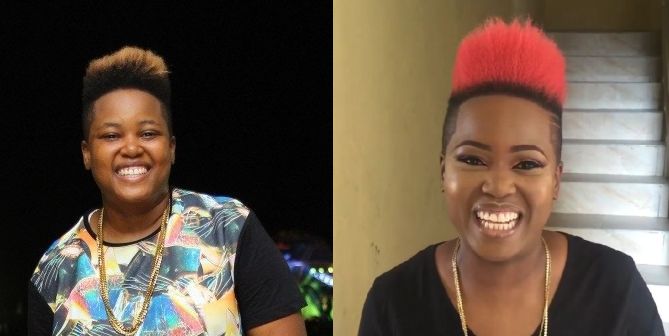 Popular female Disc Jockey, DJ Lambo is one of Nigeria's hottest DJs, and she is signed to Chocolate City.
Her signature laid back style has become a trademark for the music lover; so when we saw a photo of her in a full face of makeup, we just had to share.
With makeup by Jide of St. Ola, the award-winning DJ rocks statement eyes, a highlighted face, nude lips and her signature hairstyle in red that still rolls with her personality.
See images below:
Watch a video the makeup artist posted showing off her new look. He captioned it "If you know @DJLambo_ you'll know why this is so exciting for me".
What do you think of her makeup look? We love it!
Photo Credit: @JideofStOla (Instagram)