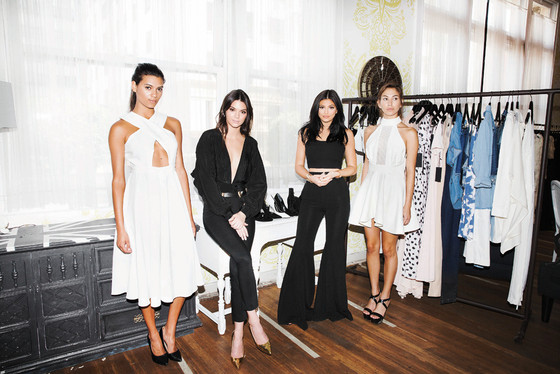 So it looks like Kendal and Kylie have a mission to takeover the fashion world, and they're doing it a shoe line.
In the past the sisters collaborated with Steve Madden for a footwear line, and now the Kendall + Kylie brand will be dishing out haute footwear with addition of bikinis and apparel set to hit stores in Spring 2016.
The collection includes lace-up booties, platform shoes, close-toed pumps and other cool styles. Speaking on the selection of styles, Kylie told Footwear News – "I don't wear flats. Ever. I don't own a pair, not even gladiators." "Just a few sneakers, that's the only time I'll wear a flat…Heels make me feel so much better. I'm not as skinny as Kendall, so when I am in heels, it makes my legs look longer and slimmer."
Peep some of the shoes below;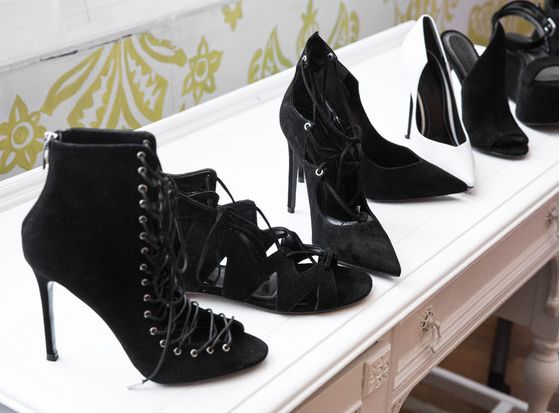 Nice!
Also speaking on the new collection, the Kendall + Kylie Creative Director, Chelsea Santry told Footwear -"The time is different. [Mary-Kate Olsen and Ashley Olsen] were the first to do it, but these girls take it to a whole other level with social media and how they market themselves. Their accounts are so them. Nothing is contrived about it. When you look at how big they are and their reach, it's refreshing to believe it's actually, genuinely coming from them."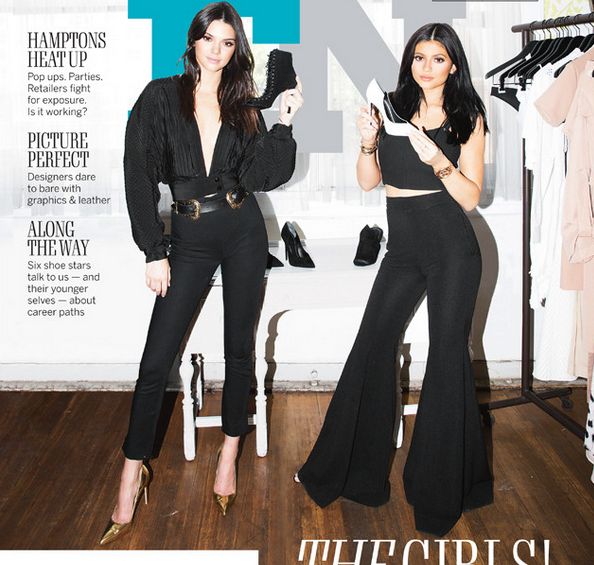 The girls already have some major buyers. Taylor Swift, Gigi Hadid and Hailey Baldwin have already placed orders. Judging from their popularity, their shoes should be selling out fast.
Photo Credit: EOnline/FootwearNews