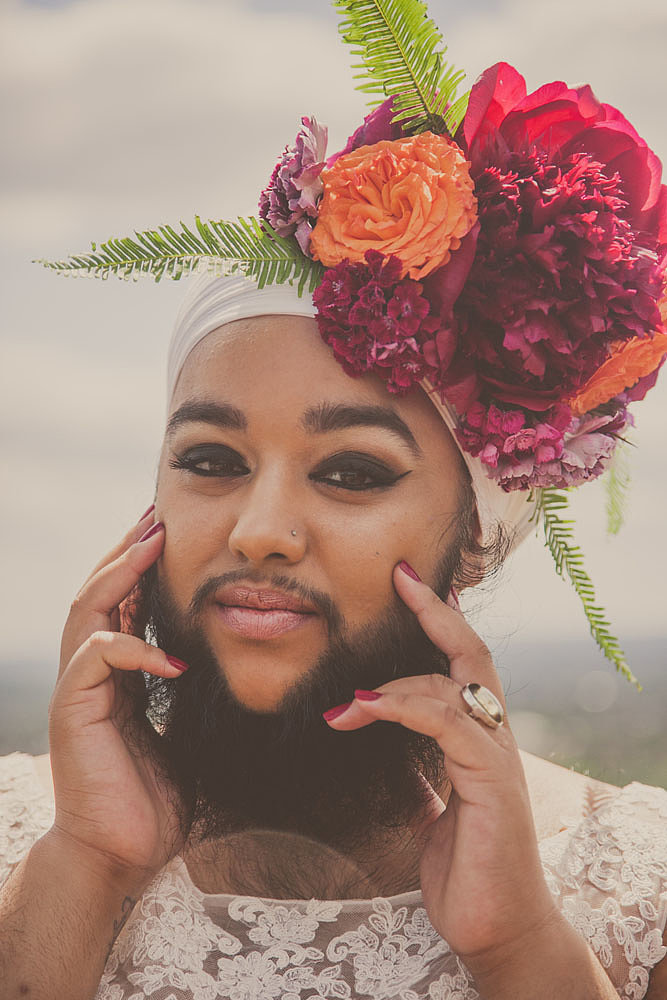 With every passing day, more woman are stepping forward to show the world just how diverse beauty is. And we would like to draw your attention to another woman who is challenging the standard of beauty – Harnaam Kaur.
Known as the "Bearded Dame", this 24-year-old has been making waves across social media with her full, dark & curly beard, challenging one norm at a time. "Nigeria's Hairiest Woman", Queen Okafor, who also sports a beard and chest hair, has also gained much popularity for her unusual look.
Harnaam was born with Polycystic Ovary Syndrome – a hormonal disorder that causes a woman to have more male hormones that female ones. After years of hiding her beard through various waxing appointments and exhausting shaving sticks, she decided to grow out her beard at the age of 11. Of course this came with its negative reaction from those around her.
Harnaam recalls being bullied so much when she was younger that she even considered taking her own life. But after all that she saw the light at the end of the tunnel and decided to channel her energy into more positive activities; like stepping "forward against society's expectations of what a woman should look like."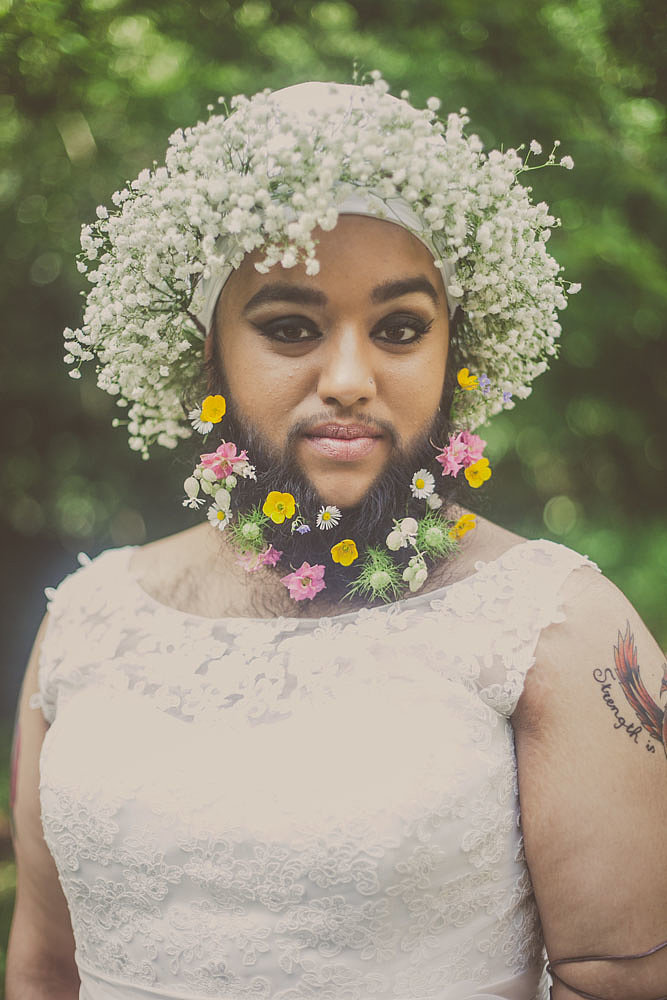 Her Instagram page has over 13,000 followers, the number increasing everyday, and has recently participated in a bridal shoot for UrbanBridesmaid.com to show that beauty is beyond what's on the outside and everyone can be beautiful.
Speaking to Rockn Roll Bride, Harnaam said – "My beard has 100% become a part of my body. It is the source of my strength and confidence," she said. "I keep my hair to show the world a different, confident, diverse and strong image of a woman. . . . I look at it and is it a sign to me that we are all different and none of us are born the same."
See some photos of the shoot below and share your thoughts!
To read more about the fab shoot and to see images from the bridal shoot, visit UrbanBridesmaid.com.
Photo Source: BellaSugar | UrbanBridesmaid