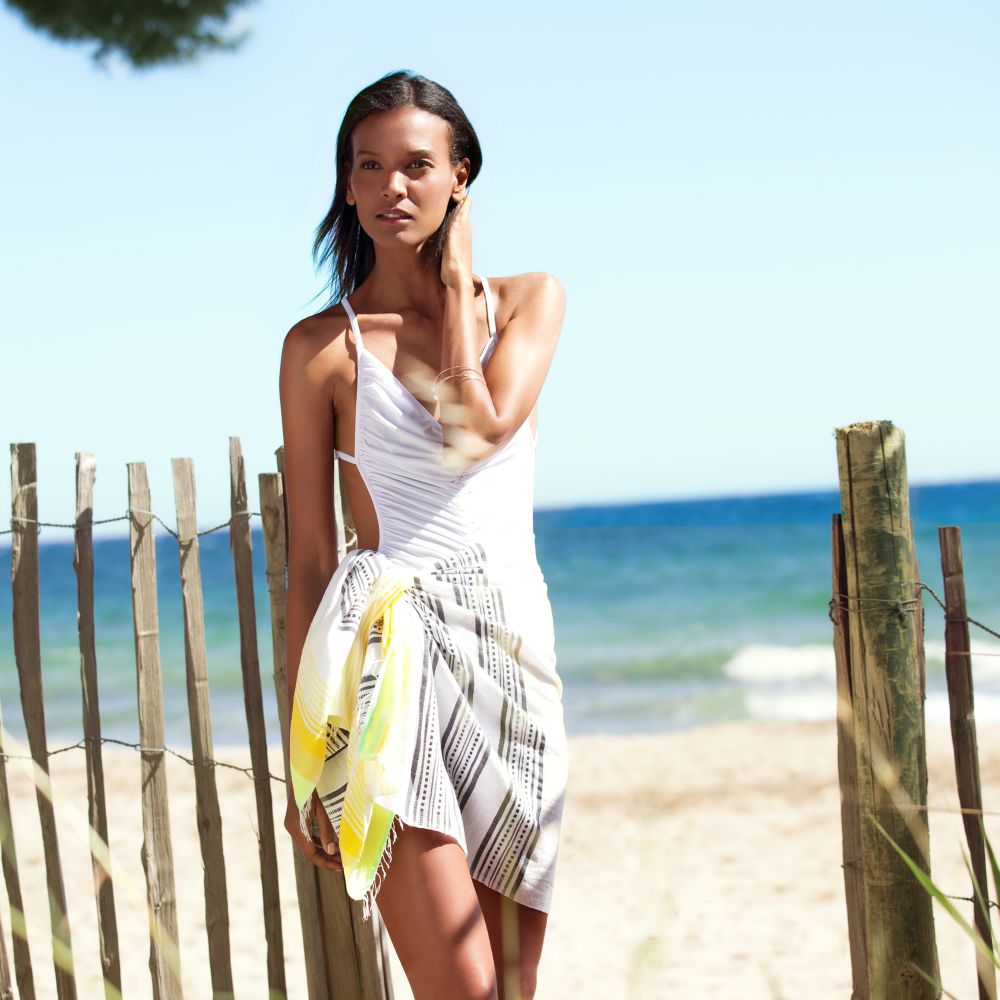 Ethiopian model, Liya Kebede is getting us ready for some fun in the sun with breezy pieces and sexy pieces in fashion outlet, THE OUTNETS's High Summer campaign.
In the images, she models must-have Summer pieces perfect for your mid-year vacation all made available after their launch in June. With a collection of exclusive pieces from 17 designers, as well as pieces from Liya's LemLem fahion label, Liya gets personal with her favourite places to visit when on vacation, her must-have pieces, travel habits and style.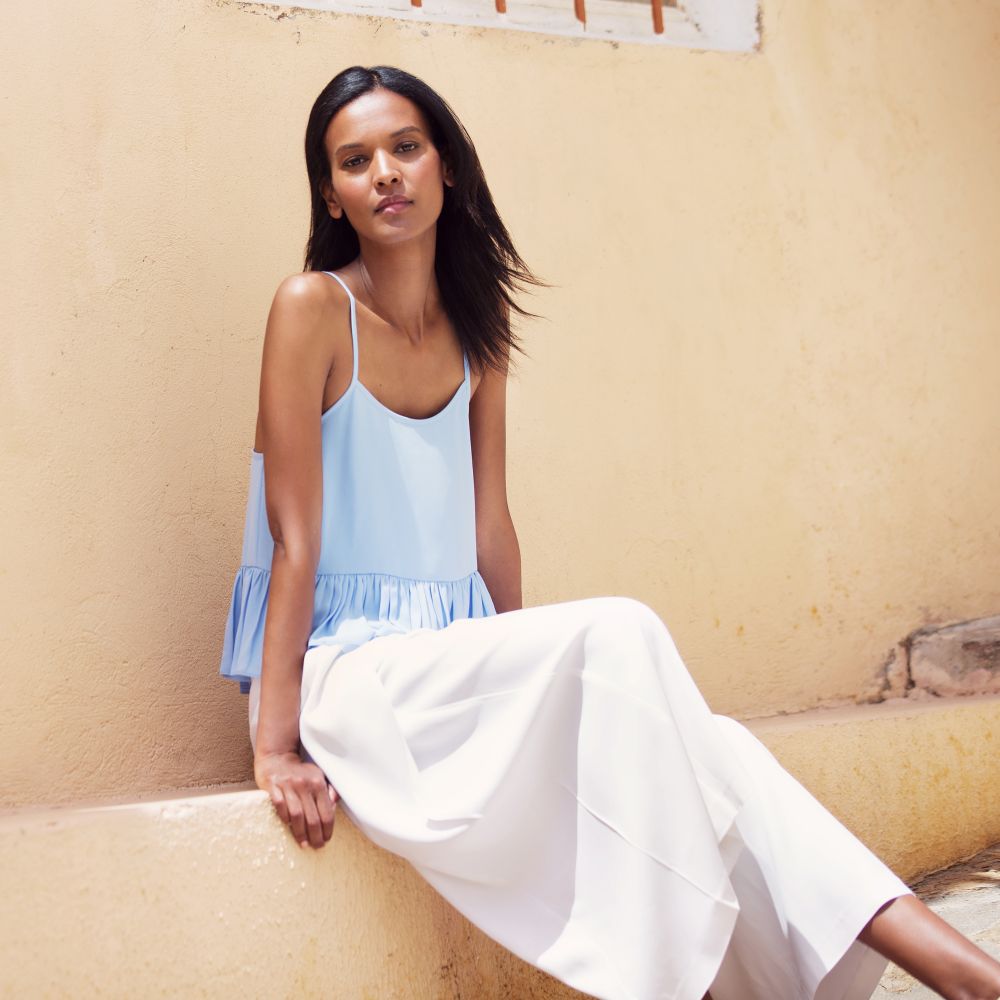 Keep scrolling to see images from the campaign and see a few excerpts from her interview;
Her favourite travel destinations
I love, love, love Turkey; I think Istanbul is incredibly magical. The south of France, Positano, all those places – I love it! I also just did Bali, which was incredible. I went there after seeing—this is totally cheesy but I'm going to say it—after seeing Eat Pray Love! I was like, 'I need to go to Bali. I need to experience that!' It wasn't the exact same but it is really, really beautiful and picturesque.
Her personal highlights from her career so far
There are so many different moments! Obviously my first Gucci show with Tom Ford, my first shoot with Miesel, American Vogue cover, French Vogue cover, Estêe Lauder, L'oréal. Big milestones! And now again a French Vogue cover.
On combining her Foundation with her fashion label, Lem Lem
They're completely separate. I don't really combine them but we'll do a lot of promotional things around LemLem for the Foundation or collaborate on Mother's Day for something. On the LemLem website, there's a link, but that's the only way they're connected for now.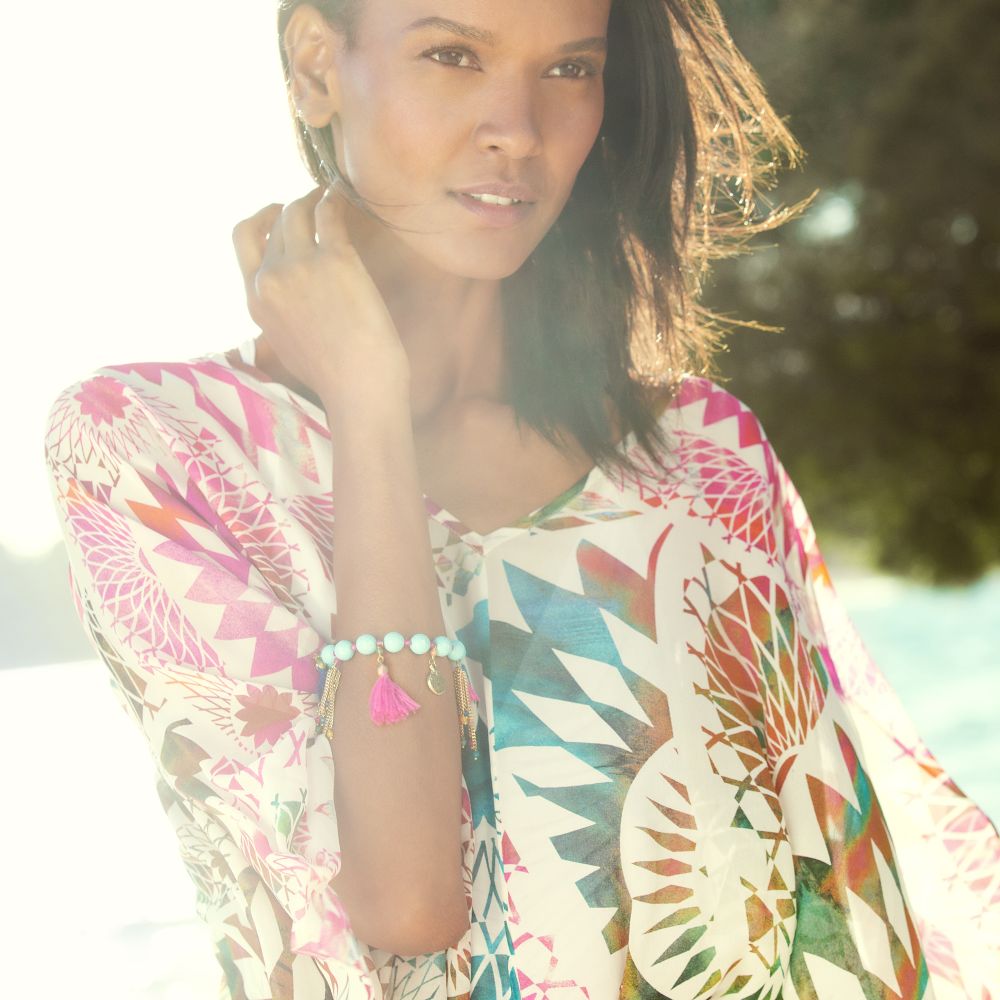 On juggling being a mum and having a busy career
I think it's funny because we're trying to do a lot of things at the same thing and be perfect at everything and in every category. It's a lot of pressure and we all give it our all – in the workplace, at home, with the kids, whatever. We're juggling a lot, I think, and it's amazing because it's made really incredible women who are really changing things and adding a lot of interesting things to the world. There's a lot more liberty, which is important and nice, and women are a lot more in tune with what they want to do, and how they want to live their lives – even their family lives. Everyone is trying to chart their own path and it's much more interesting. Now men are sitting back and watching women go crazy! They're like, 'what's happening?'!
Her thoughts on Social Media
I think it's hard to know what to do with social media. I have a hard time –what's the middle ground? I feel like there are a lot of things out there and it's not all great; some things really shouldn't be up there. It also scares me because I feel like there's a thirst for something, but I don't know what it is. It can be amazing but at the same time, it makes everything a little banal. It becomes dull, there's no more surprise. I don't like discovering everything on Instagram, you know? I want to wait for the fashion story to come out, I want to wait for the campaign to come out and see it on the right space and platform and in the right size, as opposed to seeing it immediately and then three months later it comes out and you're like, 'I already saw that!' It kills the whole thing. So I think it's really hard to know how to use it.
See more images from her campaign;
Credit: www.theoutnet.com