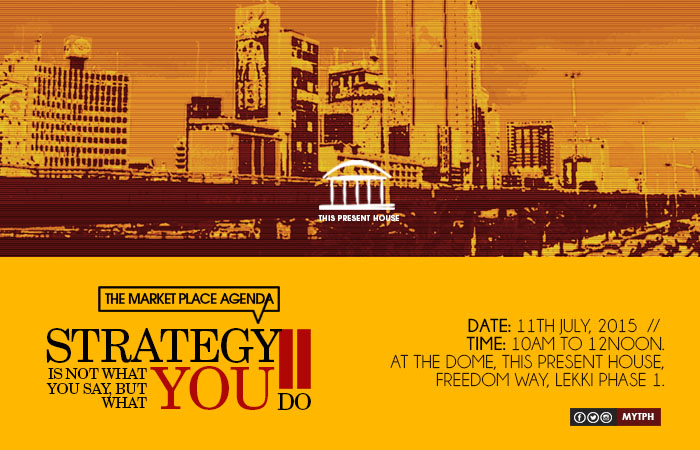 The TPH Market Place Agenda invites you to a breakfast meeting this Saturday discussing issues of strategy with seasoned professionals and entrepreneurs. The meeting centers on the theme: 'Strategy is not what you say, but what you do'.
The purpose of the TPH Market Place Agenda is to build a community of active and successful participants in the Market Place who understand stewardship and purpose, and are willing to become kingdom treasurers and ambassadors.
The TPH Market Place Agenda is not an event but a movement, so you can be part of this by signing up at http://www.thispresenthouse.org/market-place-alliance/ or sending an email to [email protected]
Date: Saturday, July 11, 2015
Time: 10 AM
Venue: The Dome, Freedom Way, Lekki Phase 1, Lagos.
See you there!
__________________________________________________________________________________________________
Sponsored Content