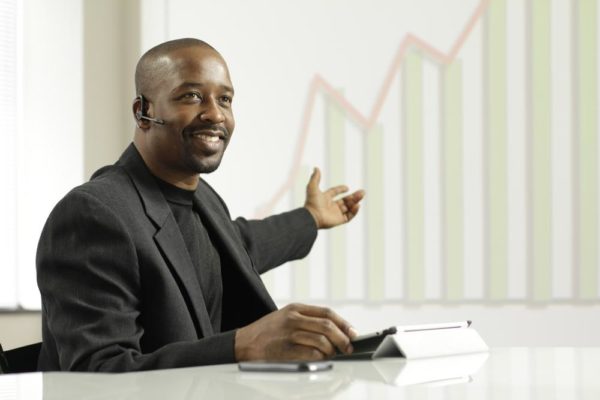 When I was younger, I thought all about getting a job was only to get paid at the end of the month – that everyone just aims to get one that pays better.
Who doesn't like a cool pay cheque? I guess the answer is nil. But come to think of it, why exactly do we seek a job and the first thing that determines our choice most of the time is how much we would be paid.
Have you ever given it a thought, that the salary is an exchange for the viable service we render?
Going for my first major job interview changed this mindset when I was asked questions I had not given much thought to. Then I realized that in order to get hired, I had to convince the interviewer I would be an asset to the company. Simply put, I have to be able to be a solution provider.
Generally speaking, the world relies on problem solvers and every organisation exists in order to proffer solution to existing problems and to minimize the possibility of future challenges. This is often clearly stated in the organisation's goals and objectives, as well as the mission and vision statements.
Problem solving is a soft skill which can be summed up as the ability to use creative, analytical and logical thinking in proffering intelligent solutions. Employers are paying for the solutions employees are bringing on board. Let me share with you the 5 surefire ways to increase your pay cheque by showing off your problem solving skill!
Show It Off at The Interview
Your qualification and impressive CV may get you to the interview, but all the questions and tests therein are looking forward to your problem solving skills. Whether you are at an interview or already have a paying job, problem solving skills gets you noticed faster than anyone else. Interviews as well as job aptitude tests are the first instance your ability to become an asset to the company by being a problem solver is put under the interviewer's microscopic lens, which is why you are asked series of questions.  Interviewers need to be convinced that you will be able to fix their problems and help their company achieve its goals. The way you answer questions shows how logical or otherwise you are. It is important you don't sound vague and ordinary.
Communicate your abilities and opinion in a very convincing manner. You won't have to lie or give false information, all you have to do is become a sales person there and sell yourself. For example, if you were asked at an interview why you should be hired, instead of using saying the usual things like, because you are perfect for the job, no one does it better… and all those jargons we were taught, tell your interviewer about what you have done in the past. Tell your success story in dealing with a challenging situation that the organisation can also relate with. Basically selling yourself with the use of practical examples and not just adjectives, would make your interviewer believe in you and eventually gets you hired.
Show It Off by Communicating Your Acquired Knowledge
Never underestimate the value of knowledge! Applied knowledge is indeed power. There is a form of intelligence known as Crystallized Intelligence. This refers to abilities that depend on knowledge and experience explains that the richer your knowledge base, the richer your thought process; the richer your thought process, the easier it is to proffer solutions to problems. Therefore, it is important that you know your trade and communicate it accordingly. It is like studying for an exam and writing down all what you have learnt. By confidently communicating your acquired knowledge, you stand a huge chance of being entrusted with projects in line with your interests.
If you are part of a team or in a group discussion, reach into your wealth of knowledge and contribute in a convincing manner irrespective of contrary opinions. You will be respected for that and before you know it, others would start calling upon you to solve whatever problem and pay you for it.
Show It Off by Taking Leadership Positions
You know that moment when you make a suggestion that everyone seem to agree with and the next thing that comes is 'oh nice! So you are going to head that plan.' And then without even thinking, you are like 'who? me?' And you chuckle like you have just been embarrased, and you add 'Nah.., I was only making a suggestion.'  My advice for you is DON'T DO THAT AGAIN.
This may have happened to the best of us. What it shows is that your suggestion should not be taken seriously. It is like not being able to defend an A' grade. The next time you are signalled, do not object, infact this is the time to show that you are capable of making a positive change. Not only would you be adding to your portfolio, you might just be referred to a person who is willing to pay you for executing a plan.
Show It Off by Taking Initiative
Well like the multinational business woman Mary Kay Ash said, there are three types of people in this world: those who make things happen, those who watch things happen, and those who wonder what happened. This is purely about being able to take Initiative- that is, doing the right thing without being told. The ability to take initiative and think outside the box is one of the golden qualities that defines the ultimate problem solver. This is the type of person everyone wants to work with, and would pay any amount to have a job well done. The ability to make things happen for yourself or team makes you a highly valuable person, and especially in the workplace. This is what sets our celebrated icons apart. They simply take initiative when others are only complaining underground. Whenever you notice any change that needs to be made, instead of looking around waiting for who to speak up first, take that bold step and be the one to. Not only would the change be enforced, but you will be recognised for it and people would be drawn to you. The world's richest people are known for their initiatives which leads to innovations and inventions that we are enjoying and paying for today.
Show It Off by Working on Your ideas
The saying that ideas rule the world cannot be over emphasised! Everthing we see today were once ideas that were acted upon. At some point in our lives, we generate ideas, but for whatever reasons we don't always act on them – either out of self doubt or lack of courage or believe in ourselves. The amazing thing is that no idea is peculiar to one person, but the person that is smart enough to act upon those ideas is who the world reckons with. How ever big or little you think the idea is, map out a plan towards making those ideas happen and set out to work immediately before someone else does. There are really no limitations too big to be overcomed.
These five ways in showing off your problem solving skills can be applied in your workplace, as a team member in any group whether officially or socially, as an entrepreneur, and the list is endless. The world is waiting on you to solve part of its problems and in turn would pay you for it!
Photo Credit: Dreamstime | Elliot Burlingham