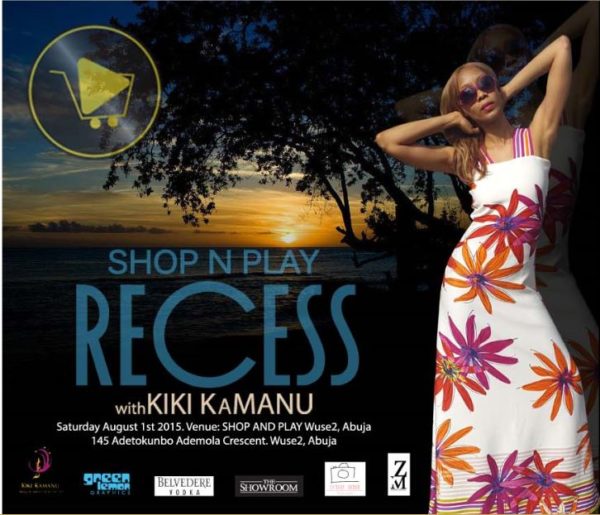 Shop and Play Abuja is a fashion and lifestyle house that showcases the leading trends in fashion with a theatrical installation of cutting-edge couture and ready-to-wear garments as well as accessories and decor.
Our monthly exhibition explores from witty and boundary pushing designs to our ceaseless interest in society, identity and beauty borne of difference; featuring the most trending fashion and lifestyle statements from around Africa with designers such as Kiki Kamanu, Mai Atafo, April by Kunbi, Deola Sagoe, Monarki, Eccentric and a host of others with breathtaking material.
This next exhibition will hold on Saturday the 1st of August, 2015, showcasing Kiki Kamanu's 'Whimsical style to Enliven your Wardrobe'; a sophisticated collection of class, style, culture, beauty and elegance.
As an added bonus, there will be a clearance sale for Kiki Kamanu's summer collection.
__________________________________________________________________________________________________
Sponsored Content