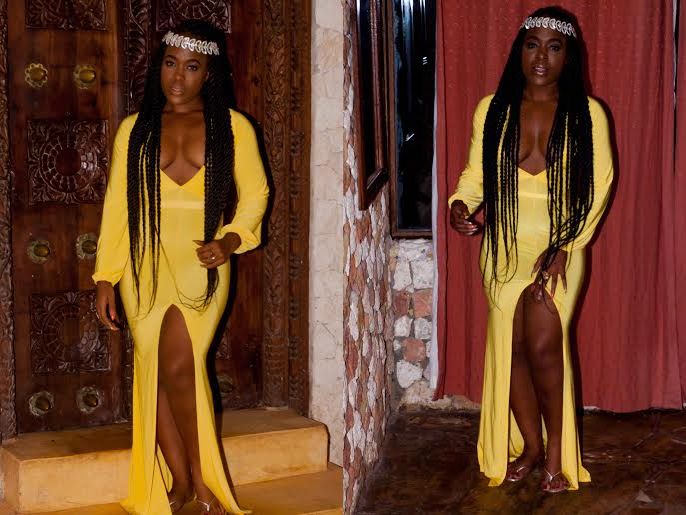 TV personality, Moet Abebe celebrated her 26th birthday yesterday with stylist-friend Abidemi Adedeji and friend, model and actress Mz Nyra in Zanzibar (Click here to see the first photos of her trip).
The star spent the evening having dinner with friends in a hot yellow dress which featured a high slit and plunging neckline, and flip flops, long braids and a head accessory.
The morning after saw Moet feeling her new age as she spent her day relaxing by the pool in a low cut bikini with her friend, and reflecting on her new year and sipping cocktails.
Photo Credit: @MoetAbebe (Insatgram)