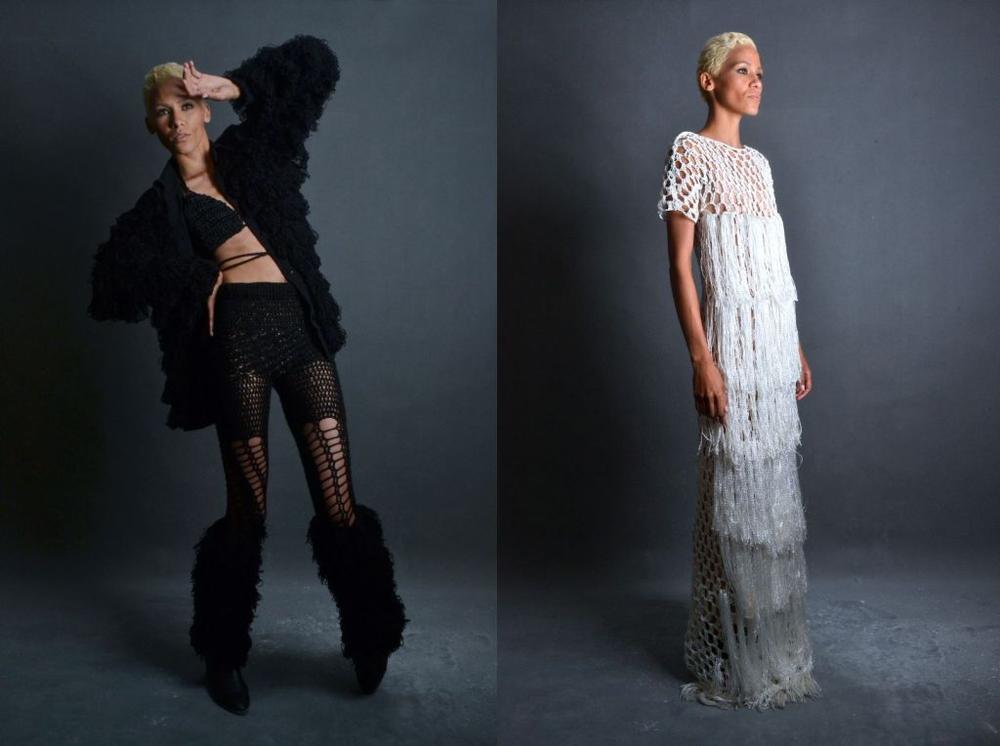 Hey fashion lovers – we are here with a brand new collection from Nigerian womenswear brand iamISIGO by Bubu Ogisi. Titled "East of West", the Autumn/Winter 2015 collection was first showcased at the South African Fashion Week, Durban in May and now you get to see all the fab pieces here.
The collection is a mix of various colours from white & black, to grey & silver and some shades of yellow and gold on silk, crepe de chine, cotton-poly blend, light tweeds, cotton twine, polyamide twine and mohair wool.
Each piece has a strong western theme with fringed hems, lapels and boxy cuts. The collection also embraces the 'feminine' art of crochet on flared pants. jackets, dresses with traditional dolly patterns exaggerated for effect. We posted a photo on our Instagram page with OAP Fade Ogunro rocking the last top in the lookbook sequence, and there were mixed reactions. So, take a look at the full collection and tell us what you think.
See the collection below;
Photo Credit
Photography: Brian Molepo (Instagram: @BrianMolepo)
Art Direction: Bubu Ogisi (Instagram: @BubuOgisi)
Styling: Ayanda Nhlapo (Instagram: @AyandaNhlapo)
Model: Nadine O (Ice Models SA) (Instagram: @NadineO)