Mimi Suleiman of Mimi's Makeover has blown us away with this photo shoot! The recent bride – click here for her stunning wedding photos – did her own wedding makeup!
Today she shares six traditional and white wedding beauty looks for the bold Nigerian bride for brides-to-be and BN Beauty enthusiasts. For each look, in her own words, Mimi gives details of the makeup techniques and products she used to achieve them.
Enjoy this edition of BN Bridal Beauty!
***
~ Photography: Simi Vijay, Eyes of Insanity & H2H Photography
As most women would know by now, you can tell a lot about someone through her makeup. This shoot is all about 'talking' through their makeup.
1. Electric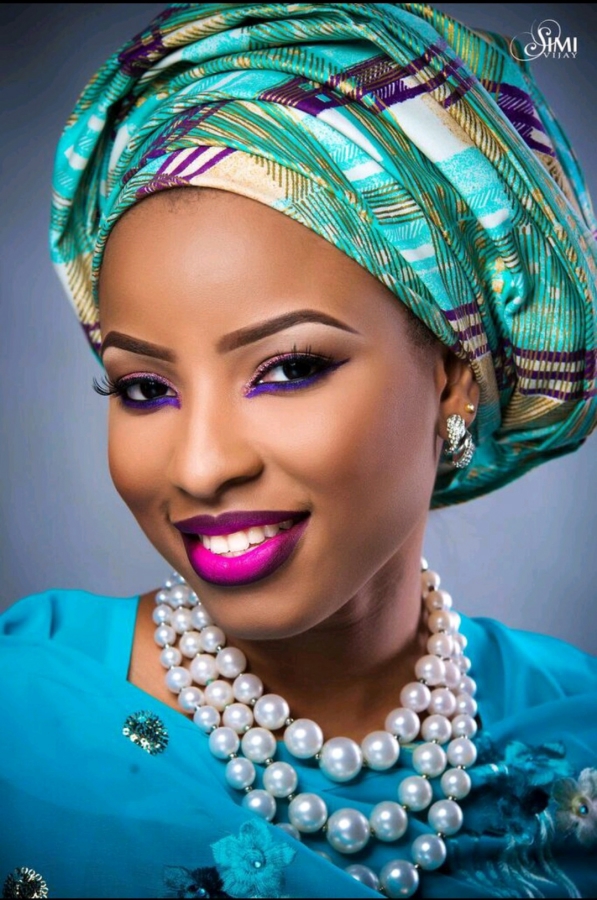 This makeup is for the bride who isn't afraid to have the spotlight on her on her big day. The most outstanding factor of this makeup obviously are the eyes. It features bold colours created using the Makeup Forever electric eyeshadow pallete and pink glitter from NYX (even though the glitter doesn't show in the pictures). On the model's lips are NYX's extreme shine lip cream in 'Candy Land' which gives that gorgeous soft pink shade without being bright enough to overshadow the eyes.
2. Nude-itude
This makeup is for the bride who wants to let her skin do all the talking, while flashing her confident attitude through her eyes. It features the new Dramatic Chromatic eye shadow pigment from NYX in "mocha" which highlights the eyes while keeping it subtle. The fierce eyeliner is Mac's "fluidline" gel liner which adds attitude and some drama to the whole look.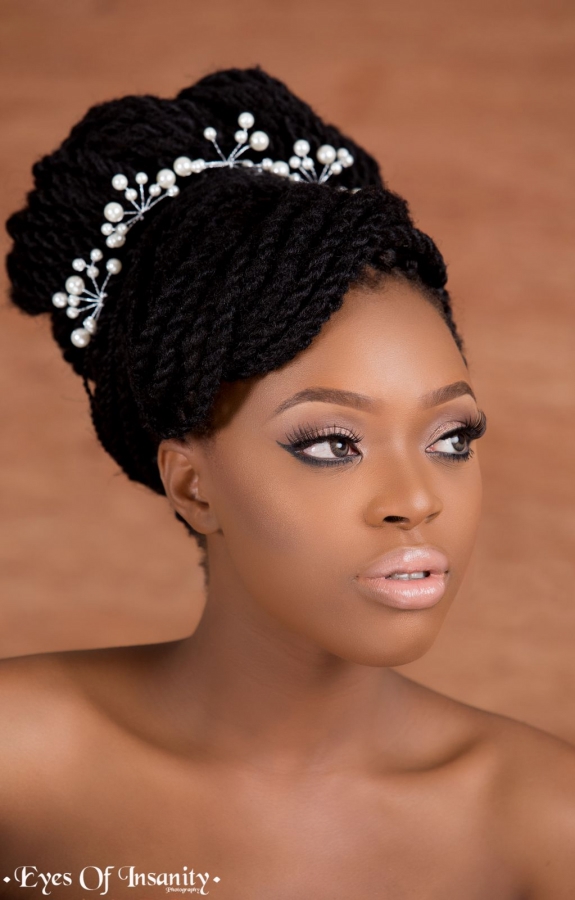 3. Nefertiti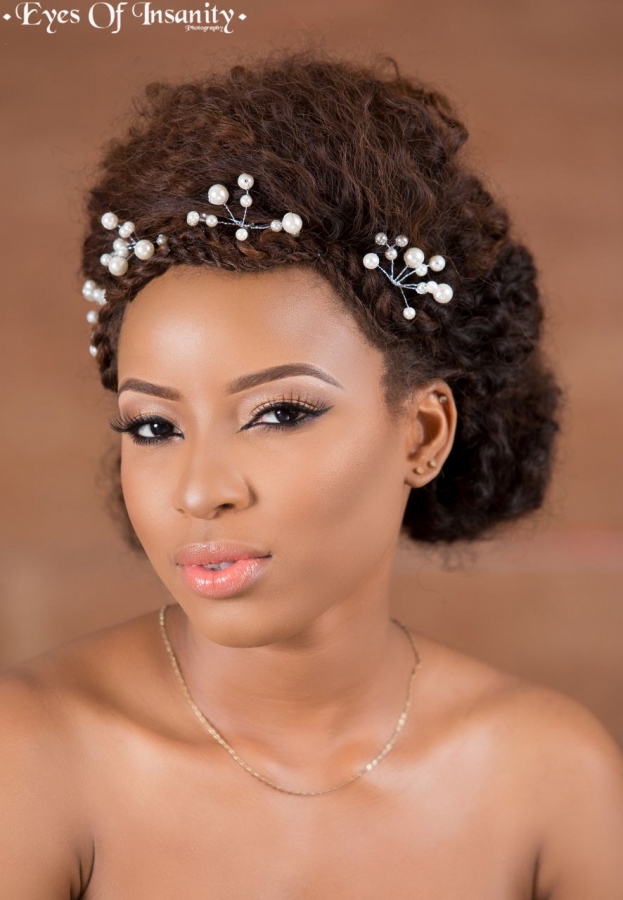 This makeup is for the bride who is all about that sultry golden glam. The makeup exudes sensuality and sophistication. It features gold pigment on the eyelids from Inglot and Mac's "fluidline" gel liner for the double winged eyeliner.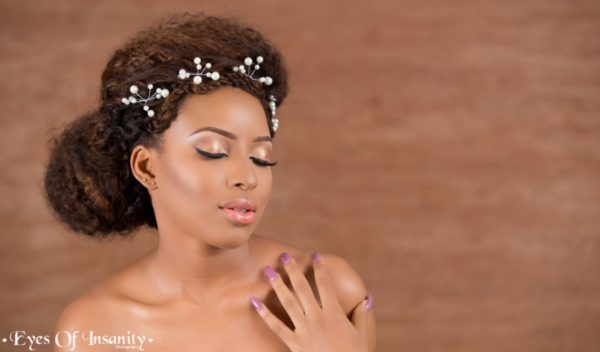 On the lips is NYX's Glam lip gloss in "Aqua Luxe" which gives the illusion of very plump luscious lips with a very natural shade. It makes the lips look almost as if no colour was added to them. The cheek bones are also a high point of the entire look and they were bronzed out using The Balm Cosmetics Mary-Lou Manizer.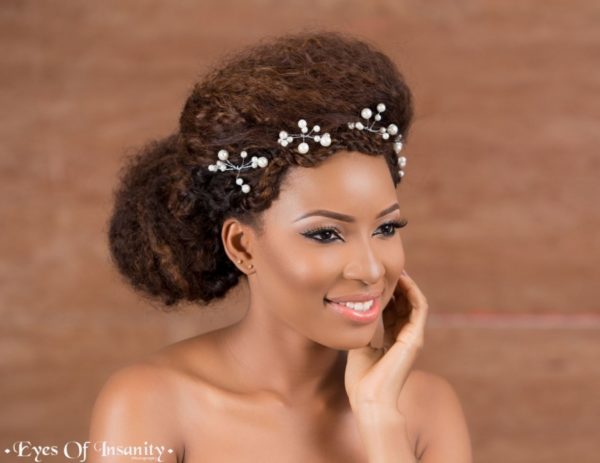 4. Glitz 'n' Glam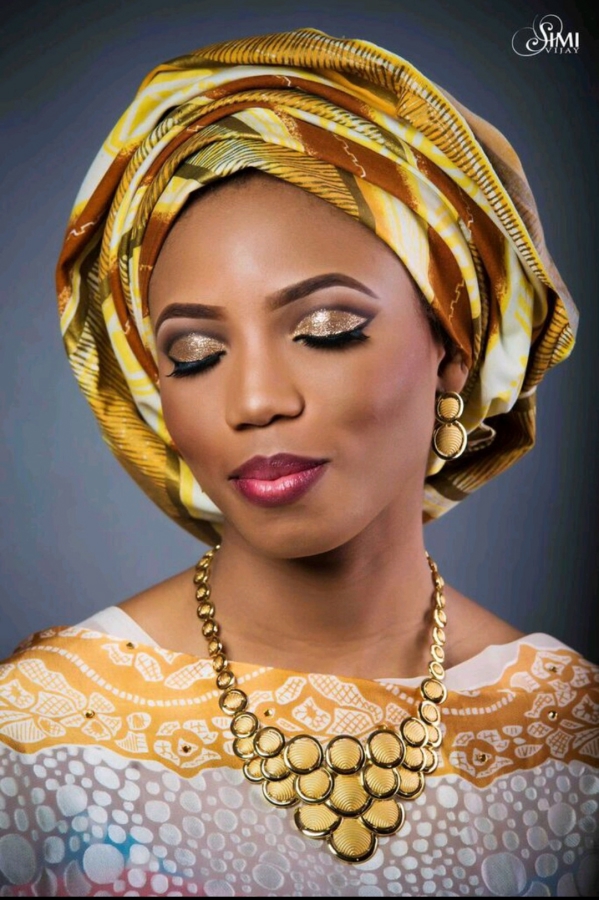 This look is for the bride that wants just the right amount of glitz and glam that can be worn for both traditional and white wedding. Additionally it's also perfect for a reception look. It features a glamorous cut-crease accentuated by gold glitter from NYX. On the lips are Nouba's Millebacci liquid lipstick in 66 and NYX's 'natural' extreme lip shine in the middle for a slight ombre effect.
5. Bold-mine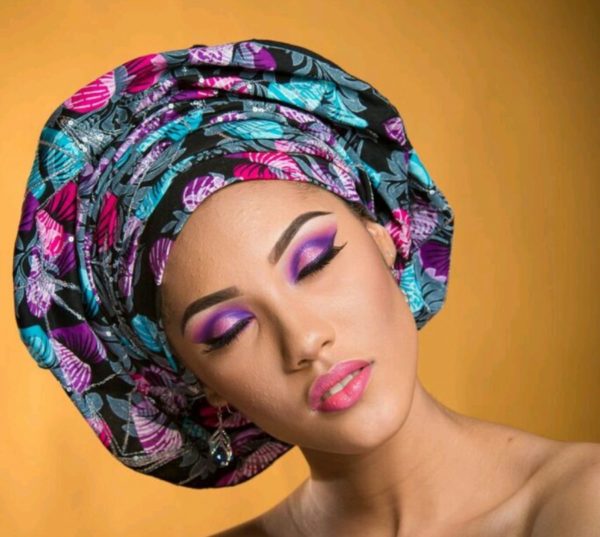 This is for the modern unconventional bride who wants bold glamour but with a different kind of "fleek". It's soft and neutral on the lids but bold and daring on the waterline. This look features purple from Urban Decays "Electric" eyeshadow pallete on the waterline and pink glitter from NYX in the inner corner of the eyes. On the lips are Nouba's Millebacci liquid lipstick in 45 and Mac's Candy yum yum for this ferocious ombre effect.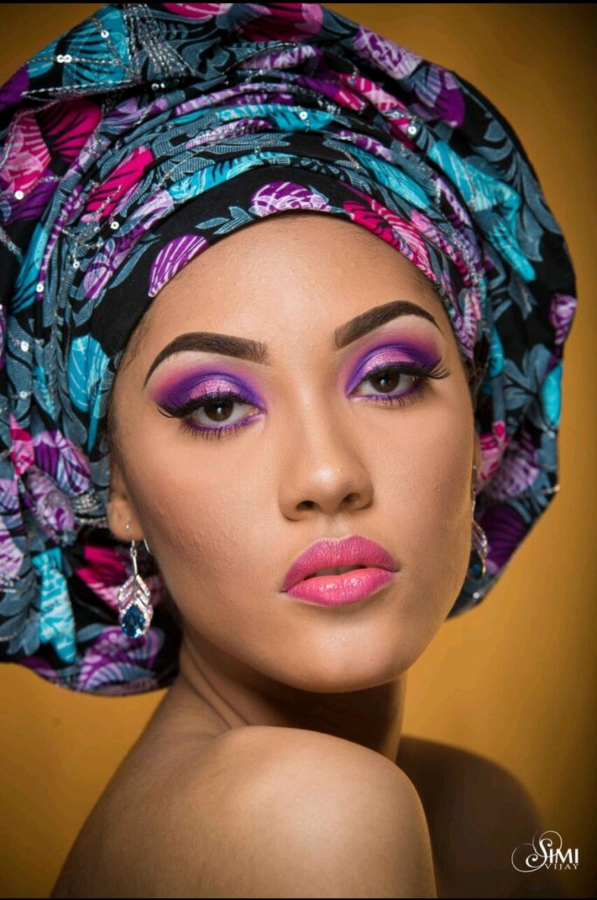 6. Purple Diva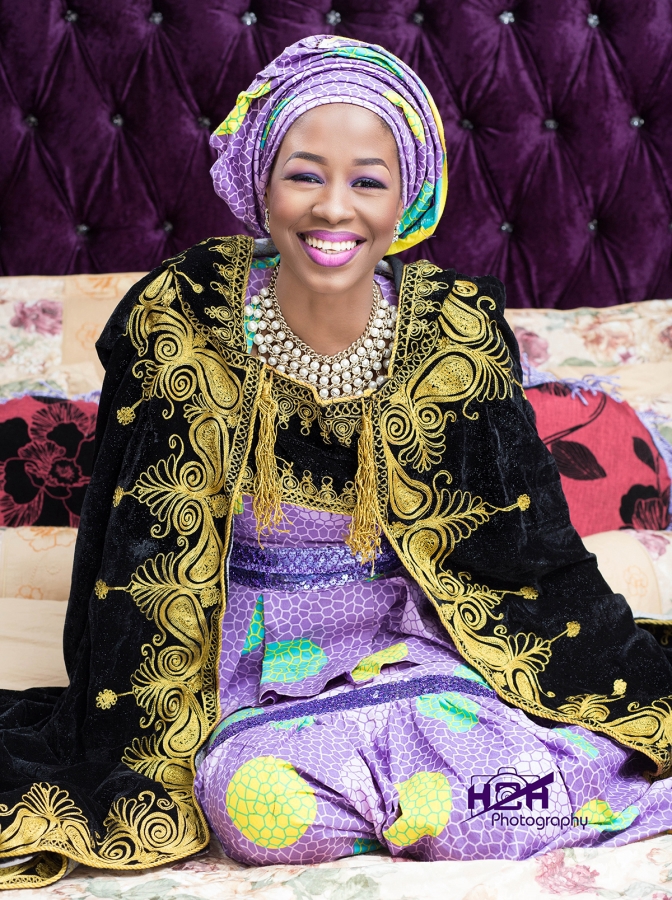 This look is for the bride who is every inch a diva. She can rock Ankara or rock a Sari and still radiate with purple goodness. She isn't afraid to be girly hence the playful use of the color purple. The eyes feature colors from Urban Decays electric pallete. For the ombre lips, I used Mac's Candy Yum Yum and Dose of colours in Petals with a hint of NYX's purple rain lip liner.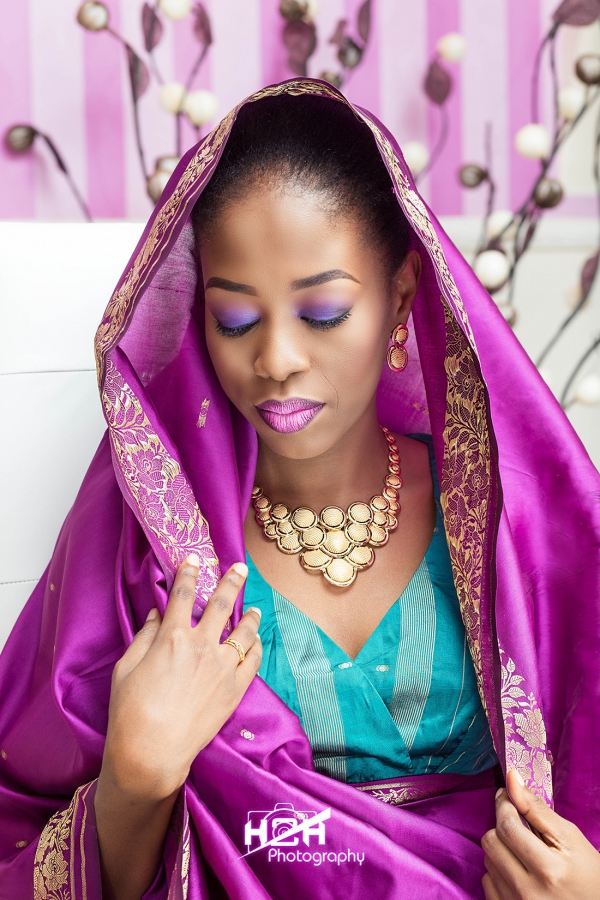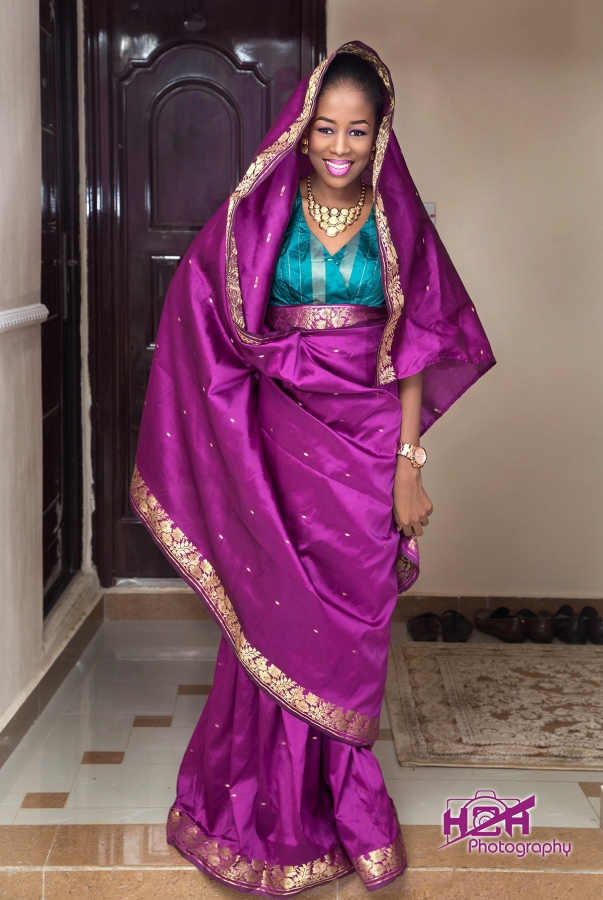 ***
Credits
Makeup: Mimi's Makeover | Instagram: @mimi_suleiman | Phone: (+234) 7066243179
Photographer for Electric, Bold-mine and Glitz 'n' Glam: Simi Vijay | Instagram: @simivijay
Photographer for Nude-itude and Nefertiti: Eyes of Insanity | Instagram: @eyesofinsanity
Photographer for Purple Diva: Instagram: @hayeokoh for H2H photography
Hair: Solange Hair & Beauty Shop | Instagram: @solangehairandbeautyshop
Bridal Robe (Alkebba): Mimi's Makeover | Instagram: @mimi_suleiman | Phone: (+234) 7066243179