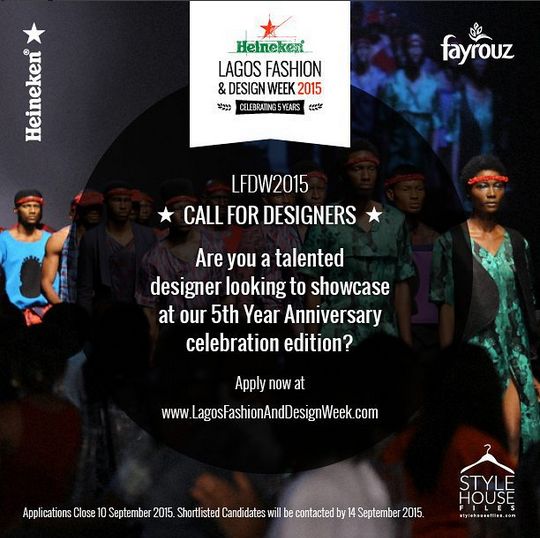 We are counting down to the 2015 edition of Heineken Lagos Fashion & Design Week (LFDW) and the event's 5th ear anniversary, and the opportunities to show your fashion talent are still rolling in!
A few days ago we shared that LFDW is now accepting the applications for this year's British Council Fashion Focus (If you missed it, click here). Now, if you are a designer and want to showcase your designs at Lagos' and Africa's favourite fashion event, LFDW is now accepting applications.
This is a great opportunity if you are an emerging designer, or have been around for a while and want to show your pieces to the world on a great platform.
Entries close on Thursday 10th September 2015 and all shortlisted candidates will be contacted by Monday 14th September 2015.
To apply, visit www.LasgoFashionAndDesignWeek.com.