If you're a fan of body tattoos, we'd like you to weigh in on Chris Brown's latest addition – an image of Venus de Milo at the back of his head.
The star shared the images on Instagram earlier on today, but took them down later. But thanks to the fast hands of his followers, we've got the images here.
The statue of Venus is believed to depict the exact image of Aphrodite – the Greek goddess of love and beauty. Since Chris has been spotted severally with a mystery woman lately, can we take it that he's in love with a new lady?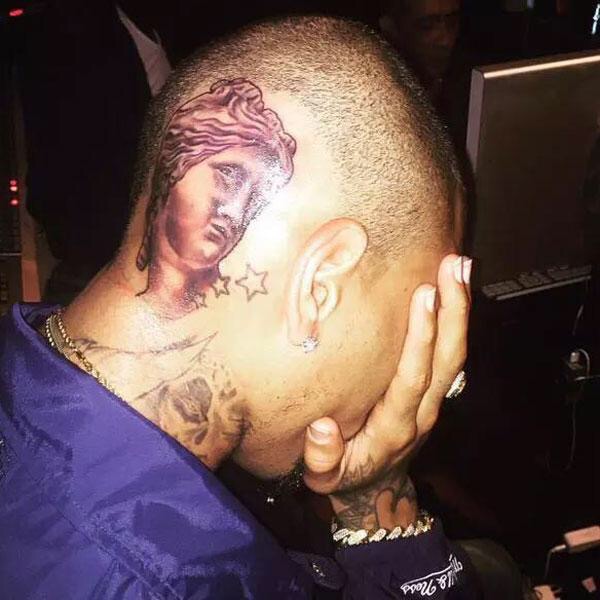 Sound off on the tatt below – are you feeling it?
Photo Credit: LoveBScott.com