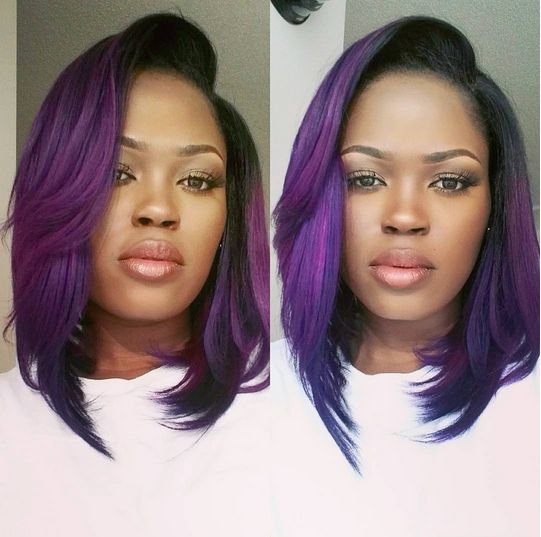 BN Beauty has got a weekend D-I-Y for you!
From the bubbly and funny Nigerian beauty Youtuber, Peakmill, we are going to learn the art of dyeing, cutting and styling a lace front wig. The colour of choice? Violet & purple!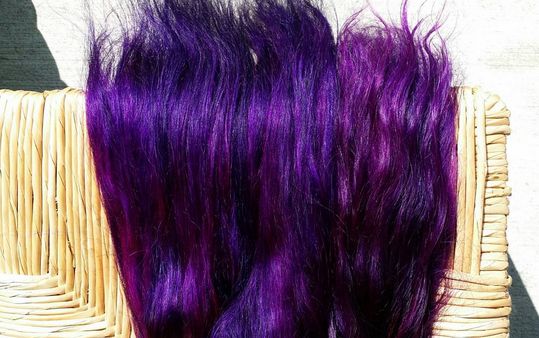 This isn't one for the faint-hearted, so if you're a lover of bold and bright colours, get your tools ready and clear your schedule.
Here's what you'll need:
– Lightened human hair in blonde (So it can soak up dye better)
– Measuring & mixing bowls
– Surface paper
– Brushes & a tail comb
– Hair dye in violet & purple + Developer
– Conditioner
– Scissors
– Shedding knife
– A mannequin head
– A dome cap
– A straightener & curling iron
– Rubber bands & clips
Watch how she created the wig below;

Photo Credit:@Peakmilll (Instagram)