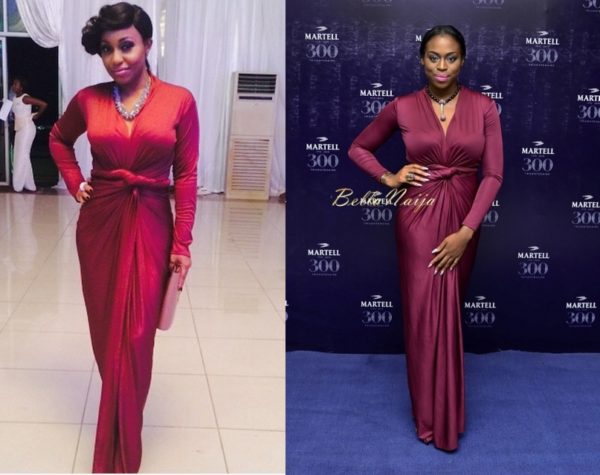 Hi BN Style lovers,
It's time for yet another BN Pick Your Fave and this time we have Nollywood actress Rita Dominic and Style blogger Zina Anumudu.
Rita Dominic
Nollywood actress Rita Dominic rocked the look first for a friend's wedding and another's birthday celebration.
She paired the body-hugging twist with a silver statement necklace, a cream clutch and a cocktail ring.
Zina Anumudu
Zina Anumudu wore the same dress to the Martell 300 event over the weekend.
She paired it with a black and purple statement necklace.
Her pink lipstick also made her look pop.
Which look is your fave?
Photo Credit: R&B PR | Instagram – @ozinna, @ritadominic