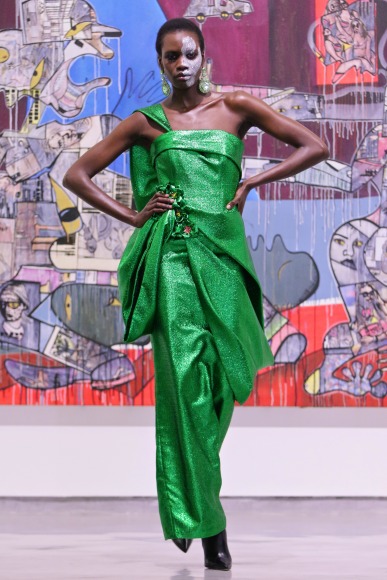 The Mercedes-Benz Fashion Week Cape Town kicked off on Thursday 30th July 2015 and so far designers have wowed fashion lovers and enthusiasts.
In the wee hours of this morning, celebrated South African fashion designer, David Tlale showcased at the Gallery Momo, Cape Town, WC, South Africa to a crowd filled with his friends, fans and peers.
As usual, his collection was divided into various parts with each section offering a different hue and vibe. Presenting a capsule collection, David played off abstract hems to create signature pieces that received applause from the crowd. We are especially fans of the final set of pieces based off emerald green.
See the showcase below;
Photo Credit: Simon Deiner/SDR Photography