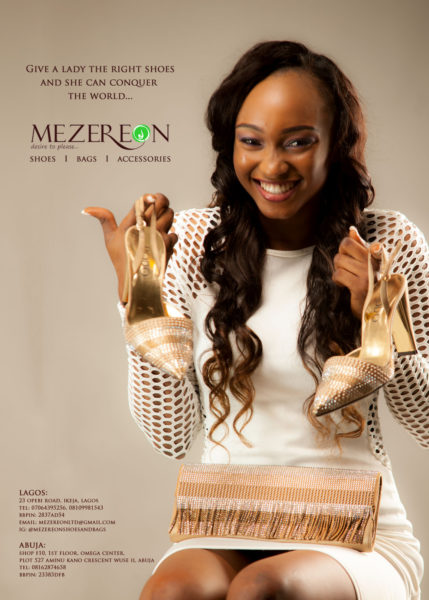 The person in the mirror is not your everyday woman. She doesn't look or act like anyone else. She's special, unique and different. The person in the mirror is a woman of class, a woman of means and substance.
A woman like her isn't interested in high street fashion, its haute couture or nothing at all. Her bag speaks volumes about her life; her shoes were made to walk the red carpet.
The person in the mirror believes in herself and proves that she should be believed in by everyone else. The woman in the mirror knows that when it's time to make a statement, half measures will never do. Her style is not something to be taken lightly.
Welcome to Mezereon; where fashion isn't enough, its STYLE done right.‎
For more information: Phone/WhatsApp: 07064395256, 08109981543, 08162874658 |  Instragram: @mezereonshoesandbags | BBpin: 2837AD54, 23383DFB | Email: [email protected]
___________________________________________________________________
Advertorial– Sponsored Content