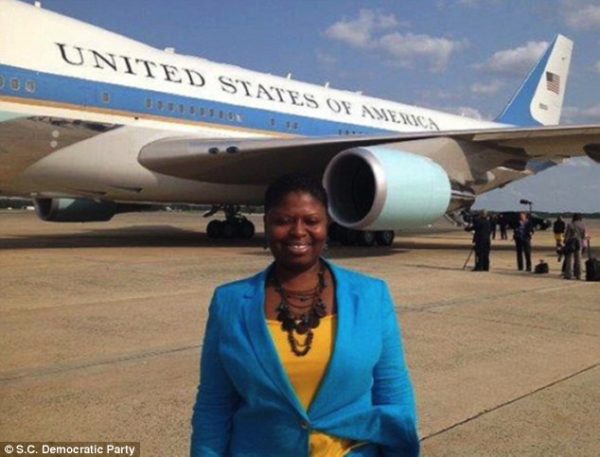 Barvetta Singletary, 37, special assistant to President Obama and House legislative affairs liaison, has been banned from the White House after shooting at her boyfriend during the course of a heated argument.
According to CNN, she grabbed the gun of her boyfriend, who is a police officer, and shot at him because he had reportedly been cheating on her with another woman.
Singletary asked her boyfriend to give her the password to his phones. However, he refused, and she got upset.
The report further states:
While inside the car, she asked to see his two cellphones. When he refused, she grabbed them and his duty weapon out of a bag and ran back inside her home as he followed, according to the charging documents.

She fired one round and the officer fled her house and called police. Singletary was arrested without incident, authorities said.
In the aftermath of the incident, Singletary's access to the White House was revoked, and she has been placed on unpaid leave.

Photo Credit: CNN/S.C Democratic Party