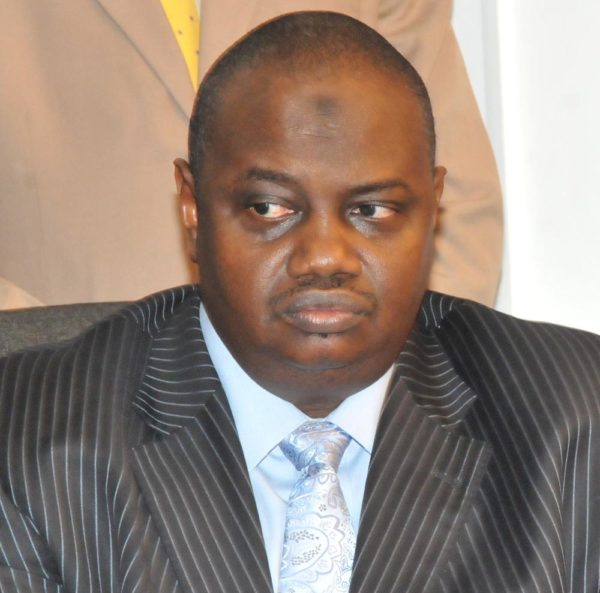 The Senate Committee on Ethics, Privileges and Public Petitions is set to probe Chairman of the Economic and Financial Crimes Commission (EFCC), Ibrahim Lamorde, over allegations that he fraudulently diverted over N 1 trillion proceeds of corruption recovered by the agency.
Punch reports that part of the money alleged to have been diverted by Lamorde, include funds recovered from  former Governor of Bayelsa State, Diepreye Alamieyeseigha; and ex-Inspector-General of Police, Tafa Balogun.
The report further states:
The petitioner, George Uboh, whose complaint to the Senate prompted the probe, has been invited to appear before the Senate committee at Meeting Room 120 of the New Senate Building, National Assembly Complex, Abuja, by 10am on Wednesday.

Similar invitation, it was learnt, had been extended to Lamorde to appear before the Senate committee the same time on Wednesday.

The fraud allegedly perpetrated by Larmode was said to have dated back to his days as the Director of Operations of the EFCC between 2003 and 2007, as well as an acting Chairman of the commission between June 2007 and May 2008, when the then chairman of the anti-graft agency, Mr. Nuhu Ribadu, was away for a course at the National Institute for Policy and Strategic Studies, Kuru, Jos.

Uboh, Chief Executive Officer of Panic Alert Security Systems, a security firm, in his petition dated July 31, 2015, accused Lamorde of some specific instances of under-remittance and non-disclosure of proceeds of corruption recovered from criminal suspects, including   Balogun and Alamieyeseigha.

He assured the Senate that he would produce "overwhelming evidence" to back his claims against Lamorde.

Uboh also alleged that the EFCC had not accounted for "offshore recoveries" and that "over half of the assets seized from suspects are not reflected in EFCC exhibit records".

The petitioner equally accused Lamorde of conspiring with some EFCC officers and external auditors "to operate and conceal a recovery account in the Central Bank of Nigeria and excluded the balances from your audited financial statements between 2005 and 2011".

"Lamorde continues to conceal the details of the unsold properties forfeited by both Tafa Balogun and DSP Alamieyeseigha despite receiving rent revenues from some estate agents on the said properties," he further alleged.