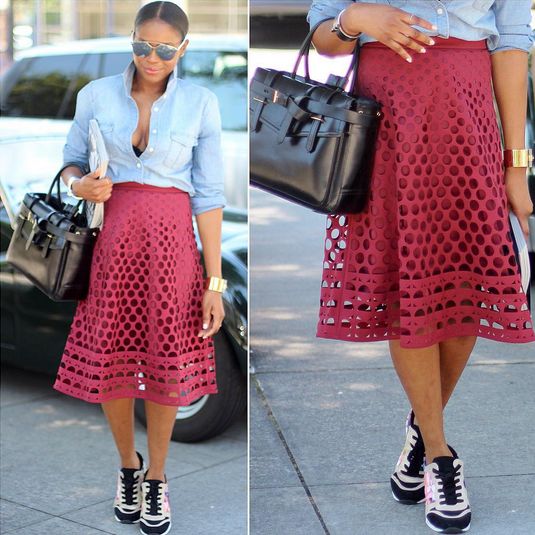 Hey style lovers! It's week 2 of the Awed by Monica: Hot Shoe Trends to Rock feature, where I let you in on some of the fab shoe trends happening right now. See the first episode here.
For the next 7 weeks, I will be dishing out the shows that are taking centre stage right now. I will also be showing you how some of your favorite fashion bloggers, and Instagram trendsetters are rocking them, and how you can rock them too!
The shoe trend we are looking at today is the sporty shoe!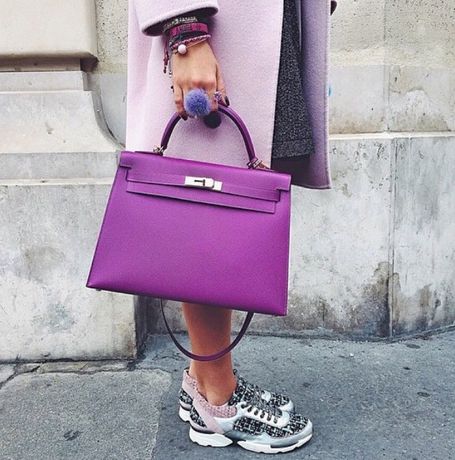 This trend consists of running shoes or sneakers, as well as slides, and took me less than a minute to get in on.
With the help of the hip-hop industry, we have literally seen a transformation of how people wear sporty shoe and sneakers. Most designers didn't cater to this market in the past, but after seeing the success of sports brands like Nike, Puma and others, more designers have now come up with their own version of the sporty shoe, with prices going as high as $1300 for a pair.
Another set of people who are really loving this trend is the social media gang. With the very present #FitFam trend, rocking sporty shoes can easily go from your gym to lunch and dinner, if worn the right way.
I actually rocked this look for the first time a few days ago, and was not sure how my followers would receive it. It was a pleasant surprise when I learned that a lot of them liked it and wanted to recreate.
So if you're not sure how to rock this look or where to wear them to, here are 5 ways to make this trend work for you and where you can rock them.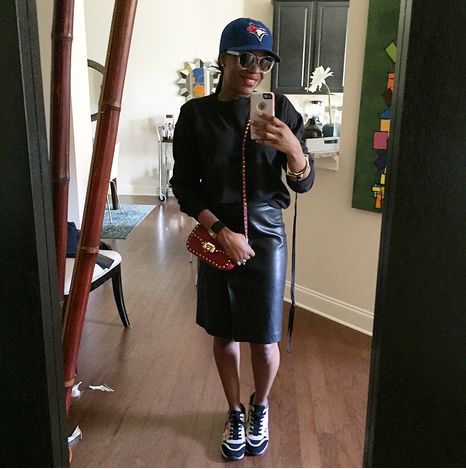 For a casual work day
The work environment is totally changing with more and more companies welcoming casual attire.
Although I think running shoes are not necessarily appropriate for the workplace, this look by Ranti Onayemi from Ranti in Review is definitely appropriate for a causal work day, social event or a relaxing outfit for Fridays.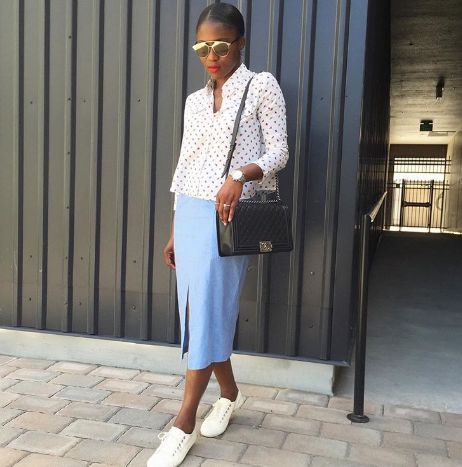 A day at the park
Wearing flats, especially sneakers, is so park-appropriate.
If you're spending your day exploring your neighbourhood park, going for a long stroll or visiting a landmark, and want to be as stylish as possible, do what Blair Eadie from Atlantic Pacific did. Match your sporty flats with a trend-appropriate off-shoulder dress and get moving.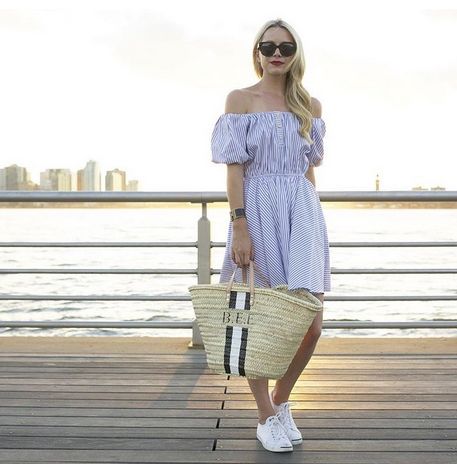 Window shopping
Shopping can sometimes be a task, so why not do it comfortably! I love this look by Ada of StylebyAda. By merely adding a blazer to what would have been a completely casual look, she totally changed the dynamics of this outfit.
The blazer made it look comfortable, casual and very chic. If shorts are not your thing, you can recreate this outfit with a skirt.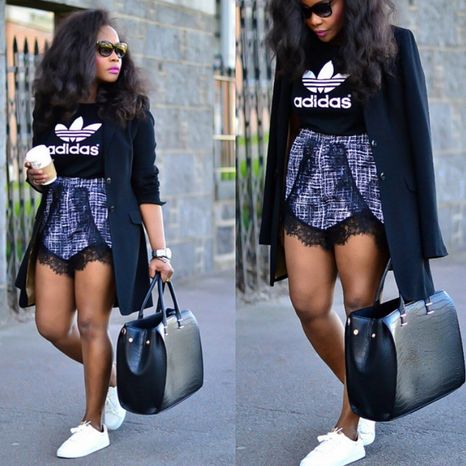 When brunch turns to dinner
If you have friends like mine, brunch can literally go into the wee hours of the night. So, if you want to create a look that can evolve from a day with friends to dinner with your man, the sporty shoe works.
I love how Ade Owolabi from TheVirtousStyle created this chic look that transitions from day to night with the simple change of sneakers to heels.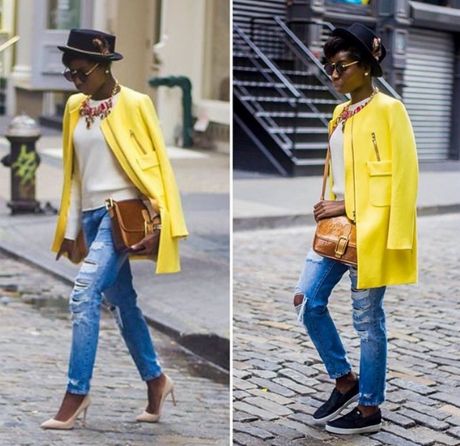 Making a style statement
When this look hit my timeline it totally 'gave me life'. What better way to hit the streets of New York during fashion week than with a butter lamb leather dress.
The obvious would have been to pair this beautiful dress with a fabulous pair of shoes; instead designer Lisa Folawiyo paired it with a pop of color with her sneaker choice. Who says you can't be comfortable and make the ultimate style statement!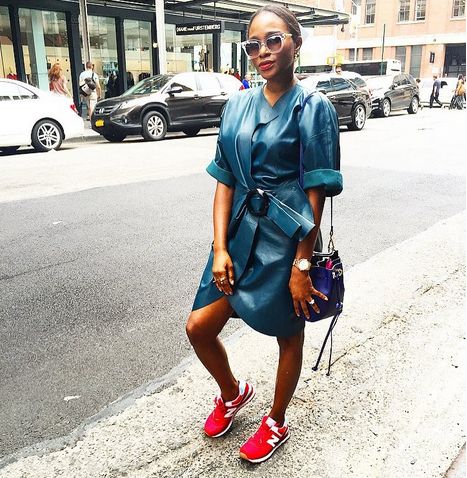 Here are more photos of how Dodos Uvieghara of D'artiste by Dodos, Ada of No Ordinary She, Natasha Ndlovu of BisouNatasha.com and many more Instagram style stars rocked their sporty shoes.
So fashion lovers, there you have it. Will this be a trend for you to try this season? And if it's a yes, which look would you try out?
Photo Credit: @AwedbyMoni | @RantiinReview | @LisaFolawiyo | @IAmDodos | @StyleByAda | @TheVirtousStyle | @NatashaNdlovu @WovenBlends (Instagram)