Hi BNers,
It's time for our weekly BN Bargains!
***
Win N10,000 Cash from Battlefield as they Celebrate their 5th Anniversary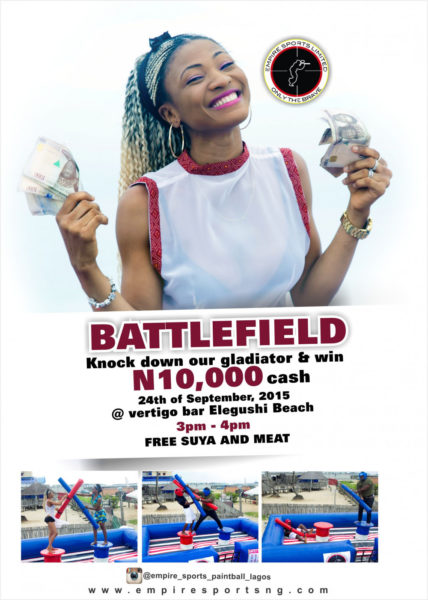 Battlefield is celebrating its 5th anniversary during this Salah holiday and they are having a promo where you can win N10,000 cash!
In a 'last man standing' game slotted for Thursday, 24th September, all you have to do is knock down their gladiator off his podium in the best of 3 rounds and the cash prize can be yours.
For more information call 08038473386 or visit www.empiresportsng.com
____________________________________________________________________________________
Sponsored Post